Venini Versace Vases: an Exclusive Novelty 2021 in Limited Edition
Venini Versace Vases is an exclusive triumphant resulting from the collaboration of two renowned and prestigious Italian brands Versace and Venini. Released for the very first time in 1997, the V.V.V. collection of decorative vases was a pure success for both.
After almost 14 years, the collection has achieved a variation of its design leading mainly to the postmodern art style.
Venini begins its history in 1921 when Paolo Venini and Giacomo Cappellin founded the factory and this year Venini celebrates its centenary.
The exclusivity of the Venini brand lies in the combination of the centuries-old tradition of Venetian Murano glass production that is combined with a high-level modern design, whose authors are world-famous architects and designers.
And, thanks to a purely handcrafted work, each piece is unique.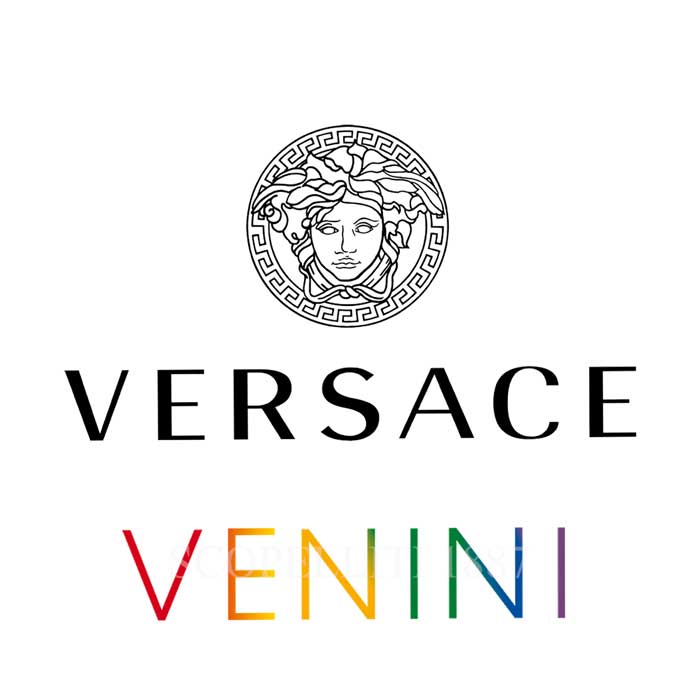 Versace is one of the legendary Italian fashion houses of all times, founded in 1978 by fashion designer Gianni Versace.
It undoubtedly represents one of the most successful, glamourous and trendy brands in the world.
Inimitable design with its Medusa signature, supreme quality and the devotion to every single creation with its majestic power and particular attention to details are the components of its bright success.
Venini Versace Vases: a Unique Design by Gianni Versace
Gianni Versace is one of the most renowned and creative designers of all times.
Mostly famous for its luxury clothing brand creations, he collaborated as well in producing various design home elements with typical Versace brand's enchantment.
The partnership of Versace and Venini started in 1997 when the boundless imagination of Gianni Versace made him create this outstanding collection of three Venini Versace Vases each of which in limited and numbered edition.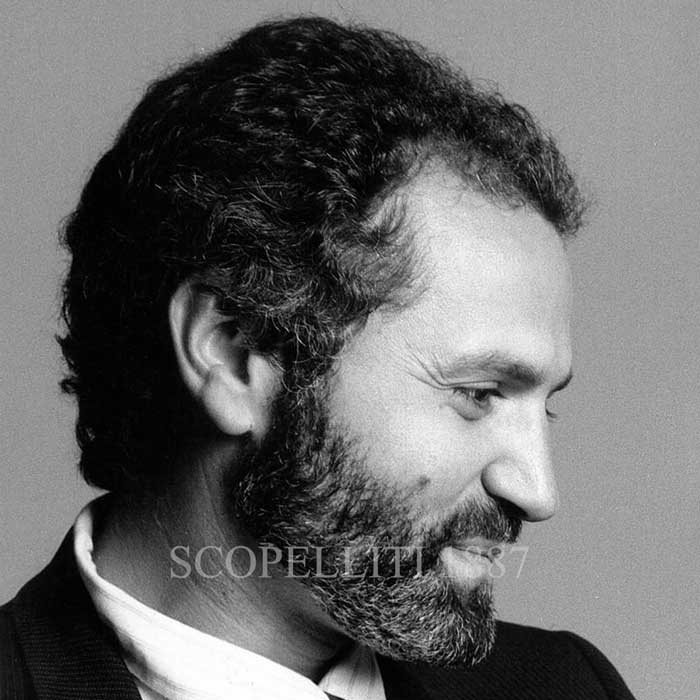 Venini Versace Vases: a Special Packaging for a Special Vase
A gift wrapping not only indicates a taste but it's a sign of attention and respect to a customer. A special wrapping has a unique energy that can bring a exclusive meaning to unique works of art. Cleverly selected gift wrapping will significantly increase the value of any presentation.
The packaging of Venini Versace Vases is not an exception. Each of these limited edition venini versace vases has a personalized bag in black velvet fabric with the logo of the two renowed brands. The bag covers each precious Venini Versace Vase in order to protect it from the dust or other impact.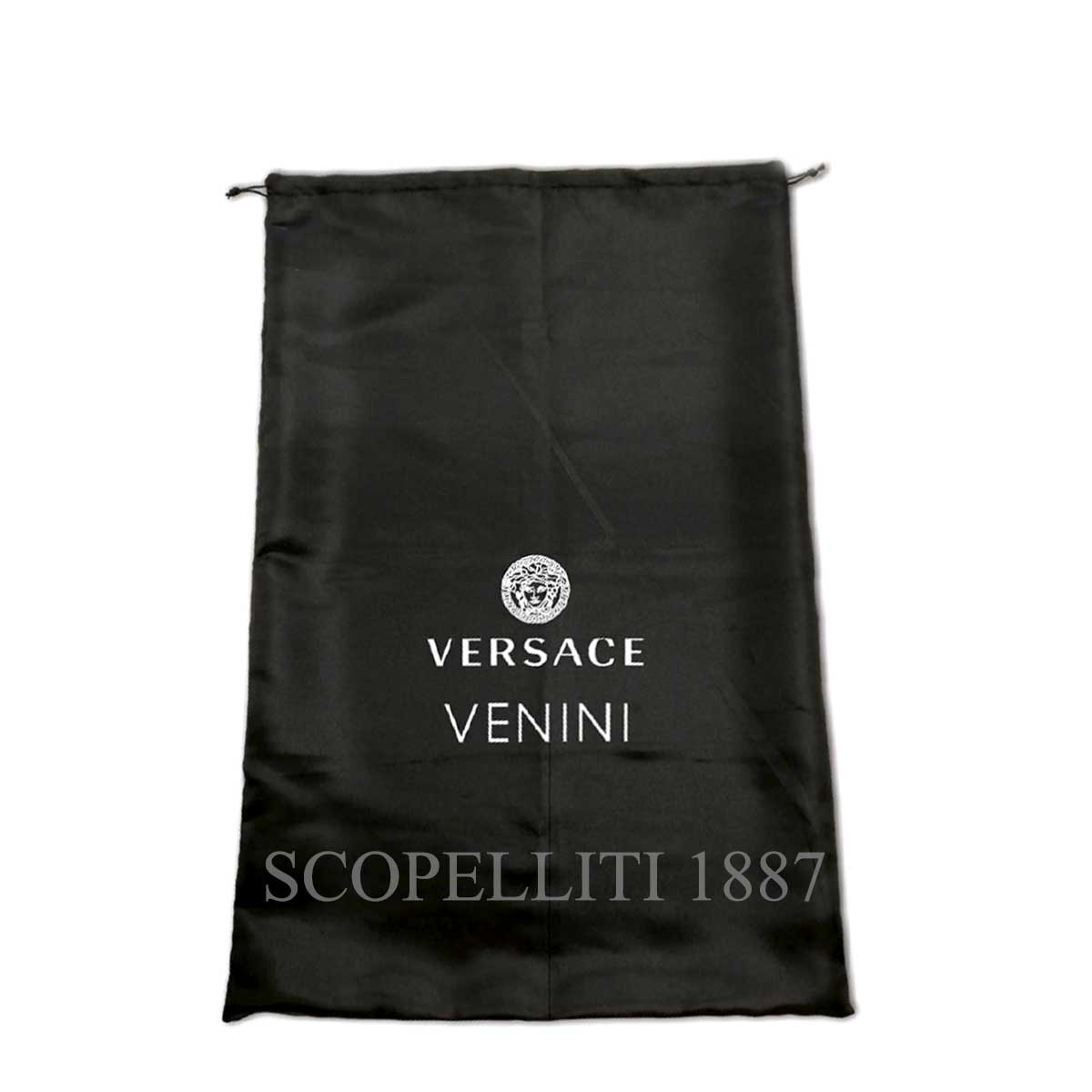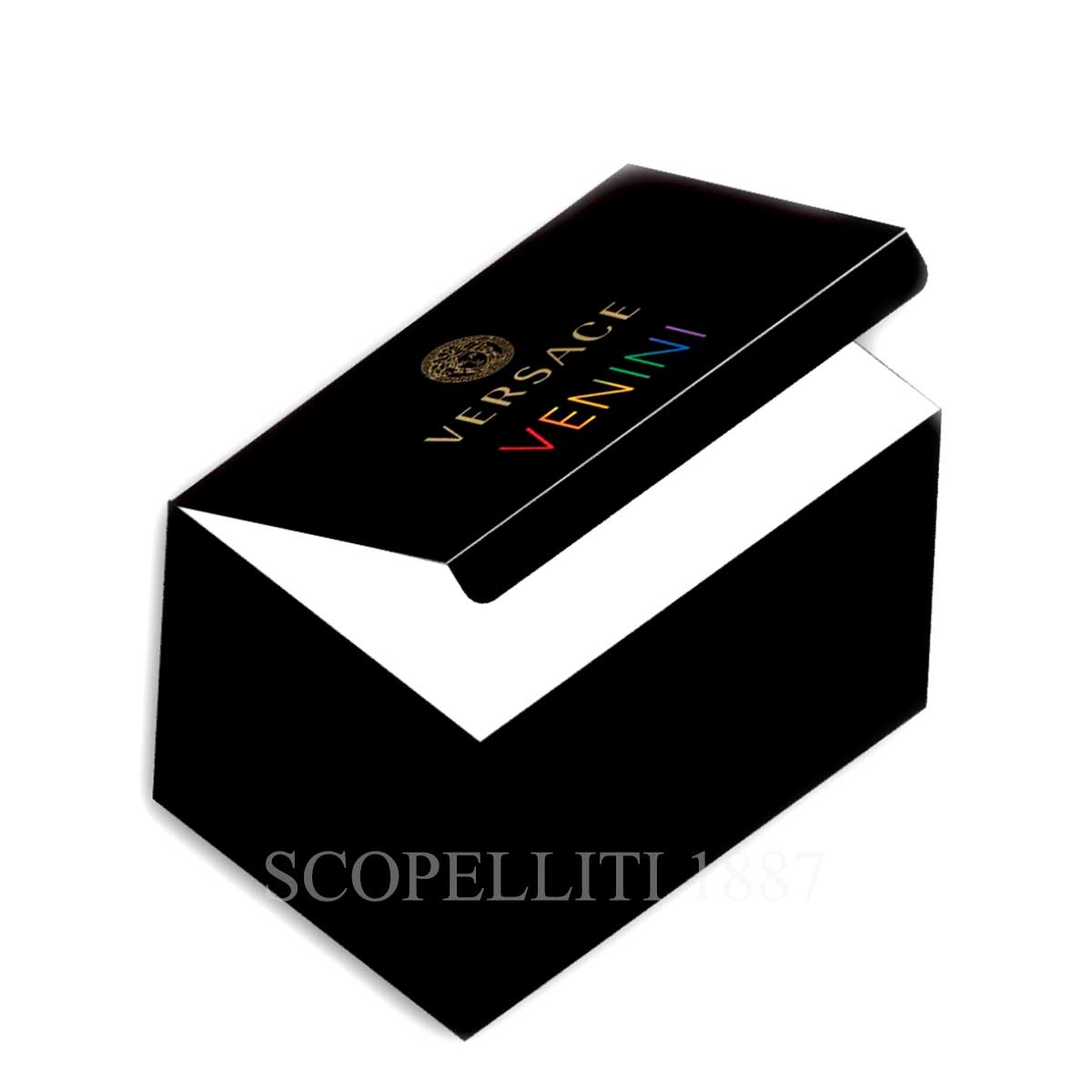 In addition to the bag, Venini versace Vase has a classic high-quality carton box in black colour with both logos in the middle.
The foamed shaped filling inside the box fully covers the vase and prevents any kind of eventual damage.
Be In Time to Get This Exclusive Venini Versace Vase
and
Contact Us to Choose Your Special Limited Edition Number!
Any question about Venini Versace Vases?
If you have any special requests or require further information about Venini Versace Vases, Scopelliti 1887 staff will be pleased to assist and advise you.
Call us or send WhatsApp on +39 391 345 6441 or send an email at [email protected]  and let us know what we can help you with.