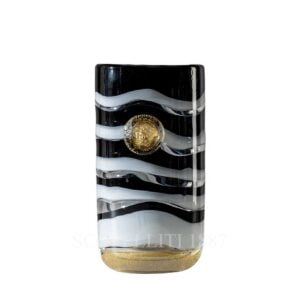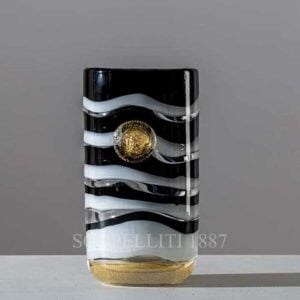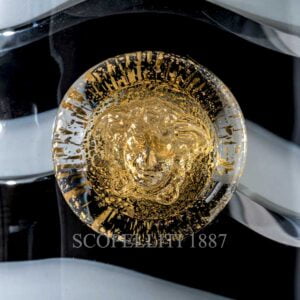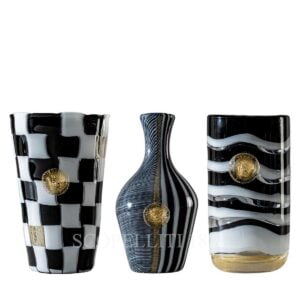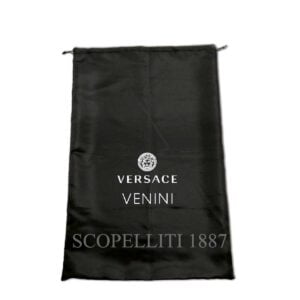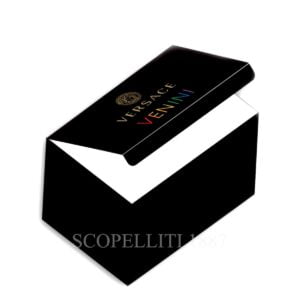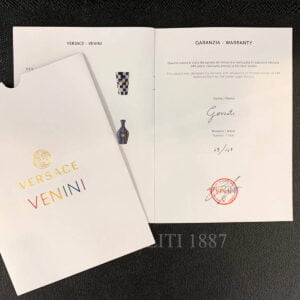 Venini Versace Vase Gessato Limited Edition NEW
4.000,00€
Use the coupon code: GIFTforYOU
Enjoy 15 % OFF on all VENINI vases!
Be in Time to Get This Exclusive Venini Versace Vase! Limited edition only 149 artworks worldwide.
Venini Versace Vase Gessato Limited Edition in mouth-blown Murano glass is an exclusive hand-crafted artwork designed by Gianni Versace. Gift box included.
Contact us on +39 391 345 6441 and book your special limited edition vases!
In stock
Same day shipping
Size: Ø cm 13,5 H 27 ( 5,31" – 10,62")
Venini Versace Vase Gessato Limited Edition NEW is executed with the "Fasce" technique in black, milk-white colours with the applied crystal gold leaf and the inimitable golden Medusa logo that adorns the whole vase structure.
Versace and Venini: their partnership started in 1997 with the delicacy of a blown glass vase and the allure of the Versace label, now reproposed in 2021 with three works of the V.V.V. collection enriched by the Maison Versace's iconic transparent glass and gold leaf "Medusa". Each Venini creation is one-off, where the Designer excellence and the magic of the furnace are expressed in a unique object that embodies the full value of the excellence of Italian manufacturing. Foamed padding inside, to protect the piece. Foam bag liner with personalised black fabric bag.