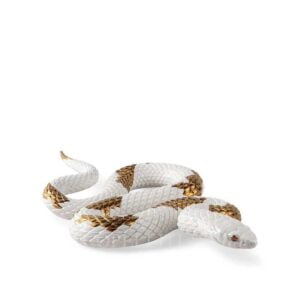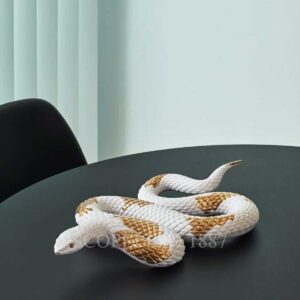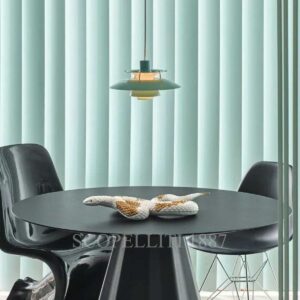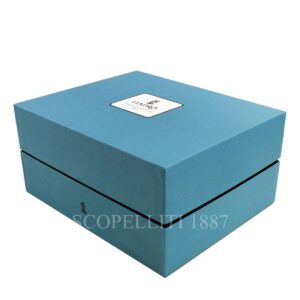 Lladró Snake Sculpture
1.280,00€
Use coupon code: EMOTIONS to get 20% OFF
Lladró Snake Sculpture is a striking porcelain piece of a snake with great decorative potential.
Gift box included.
Available on back-order
approx. 1-2 weeks delivery time. If you need same day shipping, please check here.
Your porcelain figurine will be wrapped especially without any additional cost and you can also include a personalized gift note.
There are few creatures in nature with such strong symbolic and emotional connotations as the snake. Since time immemorial the snake has represented our fears and fantasies and our fascination with the unknown and mysterious.
With its sinuous, undulating lines and its penetrating, magnetic gaze, this snake is both captivating and unsettling. Exquisitely modelled down to the tiniest detail, the white porcelain underscores the particular texture of its skin, in this decoration contrasting with the copper luster of the details, also used to highlight its eyes.
Size:
Height: 9 cm
Width: 62 cm
Lenght: 36 cm
Sculptor: Raul Rubio
You may also like…
Lladró 340,00

€

Use coupon code: EMOTIONS to get 20% OFF

LLADRO DON QUIXOTE porcelain figurine with gift box.
Sculptor: Salvador Furió, Release year 1994.

Size: 30 x 10 cm