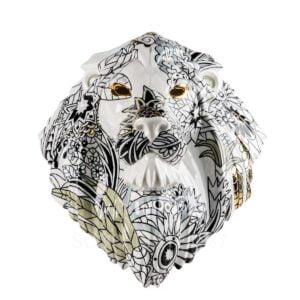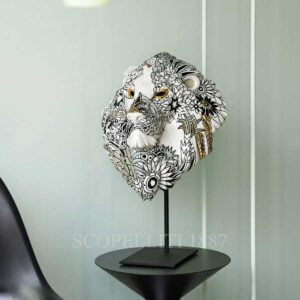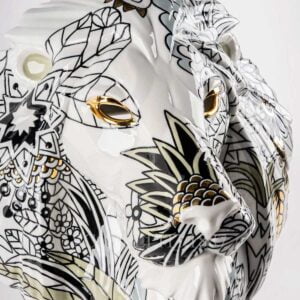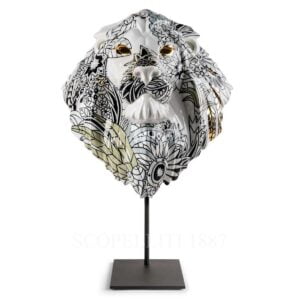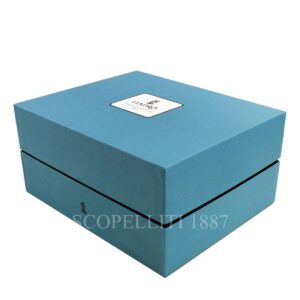 Lladró Lion Mask Wild Nature Fierce Portraits
3.500,00€
Use coupon code: EMOTIONS to get 20% OFF
Lladró Lion Mask Wild Nature from Fierce Portraits collection is a porcelain creation of a lion mask with a spectacular, innovative decoration.
Gift box included.
Available on back-order
approx. 1-2 weeks delivery time. If you need same day shipping, please check here.
Your porcelain figurine will be wrapped especially without any additional cost and you can also include a personalized gift note.
Lladrò this year decided to expand the Fierce Portraits collection, inspired by traditional African masks. The surprising version of the lion mask becomes a floral fantasy focused on the contemporary lines and design.
Size:
Height: 60 cm
Width: 38 cm
Lenght: 30 cm
Sculptor: José Luis Santes
You may also like…
Lladró 930,00

€

Use coupon code: EMOTIONS to get 20% OFF

LLADRO HORSE ON PIROUETTE – Silver Lustre – with gift box.
Re-Deco Edition
Juan Ignacio Aliena, Release year 2013.
Size: 34 x 30 cm