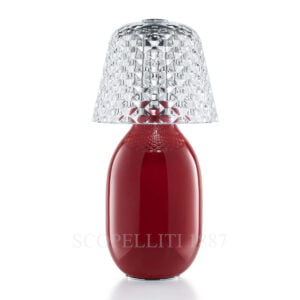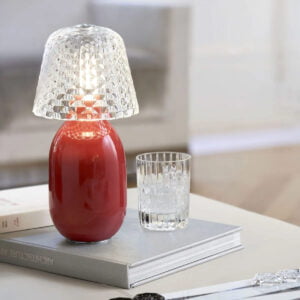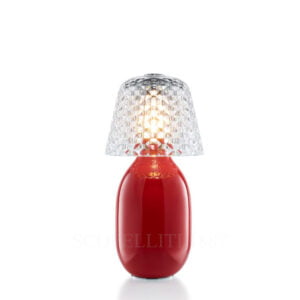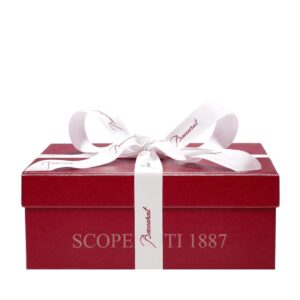 NEW Baccarat Candy Light Nomadic Lamp Red
Use the coupon code: PREORDER and get 20 % OFF on Baccarat Lamp!
Available on back-order
Shipping time: approx. 1-6 months
view all "same day shipping" products
1.800,00€
Baccarat Nomadic Lamp Red
Baccarat Nomadic Lamp red designed by Jaime Hayon is the perfect bland of ceramic and crystal, combining purity and elegance for an asserted design.
Baccarat Nomadic Lamp details:
Brand: Baccarat
Collection: Candy Light
Material: Crystal and ceramic
Colour: red and clear
Height: 29 cm
Diameter: 14 cm
Weight: 2.7 kg
Design: Jaime Hayon
Gift Box included
This rechargeable, wireless ceramic lamp comes in a vibrant red, guaranteed to liven up the room. Ideal for moving from space to space, the Baby Candy Nomadic Lamp combines playfulness and style.
Designer Jaime Hayon mixes a ceramic base with an iconic Baccarat crystal lampshade, creating a sophisticated, fun vibel. Turn the lamp on and off by a switch on its vase, or dim the light by gently touching the top. A button on the top of the lampshade enables to dim the light by a gentle and continuous touch.
Juvisy-cut crystal on the lampshade sends the light around the space with a lovely diffused glow.
You may also like…
Baccarat 890,00

€

Use the coupon code: BaccaratGIFT

Bearbrick Baccarat is the lovechild born from a daring collaboration with the Japanese brand Medicom Toy. Baccarat Clear & Black Bearbrick Couple

Baccarat 530,00

€

Use the coupon code: BaccaratGIFT

Mysterious and rebellious, Be@rbrick puts on his black dark superhero costume. Between light and shadow, the famous art toy is the coolest gift!