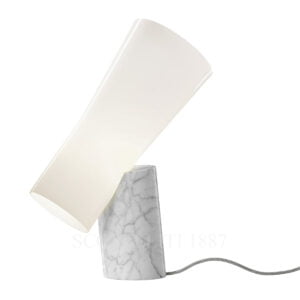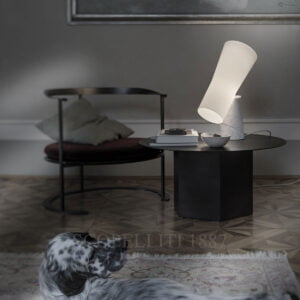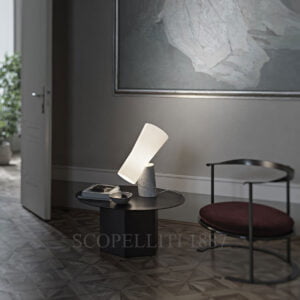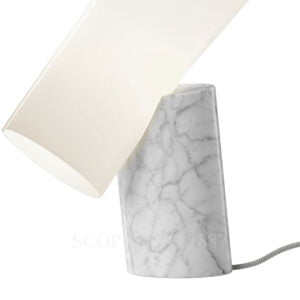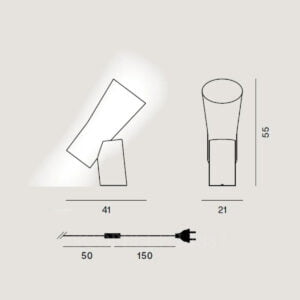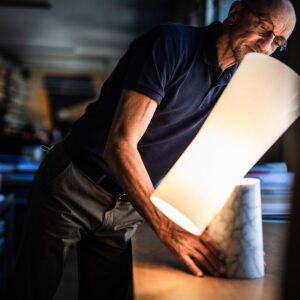 Foscarini Nile Table Lamp Marble White Carrara
In stock
Shipping time: Same day shipping
Foscarini Nile Table Lamp Marble White Carrara
Foscarini Nile table lamp is a fascinating combination of opposites: glass, warm and delicate, is in fact combined with marble, a strong and cold material. The table lamp consists of a conical figure in blown glass balanced on an inclined cylindrical marble base, as if to defy gravity. The light is elegantly projected upwards and downwards at the same time, thus creating a welcoming atmosphere in the various rooms of the house, but also in public spaces.
Foscarini Nile Table Lamp Details:
Brand: Foscarini
Model: Nile
Material: Blown glass and Carrara marble
Style: Contemporary
Colour: white
Light source: LED E27 18W (included) 2,700 K 2452 lm
Dimensions: 21 cm x 41 cm x 55 cm
Made in Italy
Design:  Rodolfo Dordoni
The beautiful lamp is named after the Nile River in Egypt. The designer, Rodolfo Dordoni, says the lamp reminded him of the famous bust of Queen Nefertiti. And let's face it: this sculptural lamp emits an aura of regal dignity.