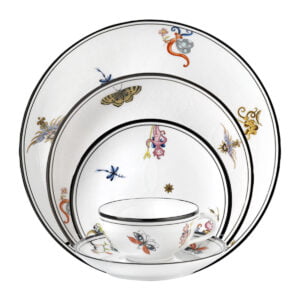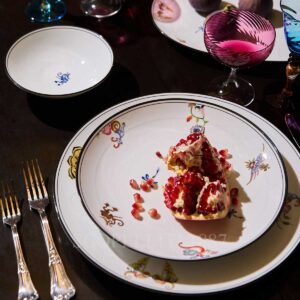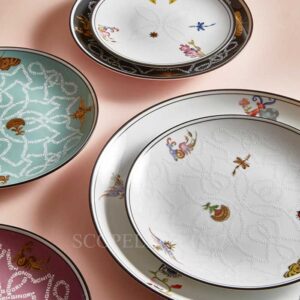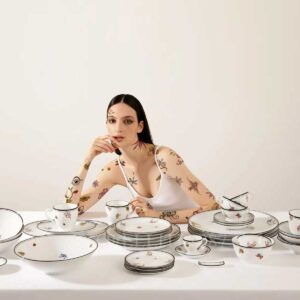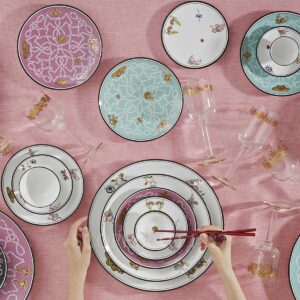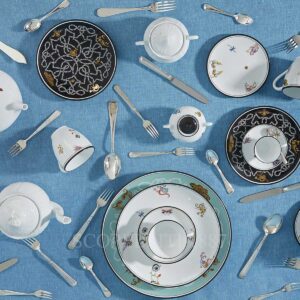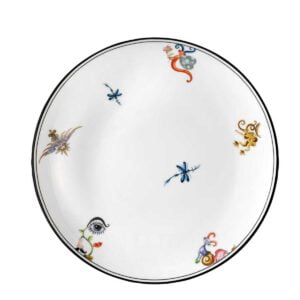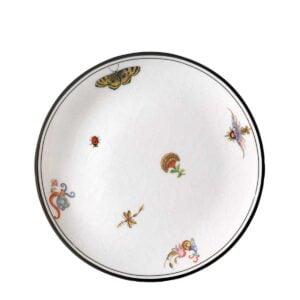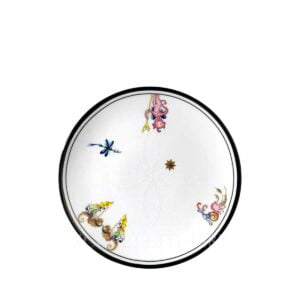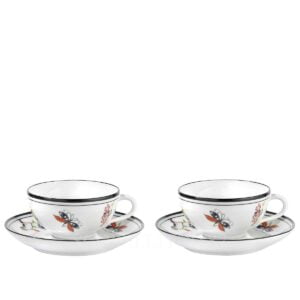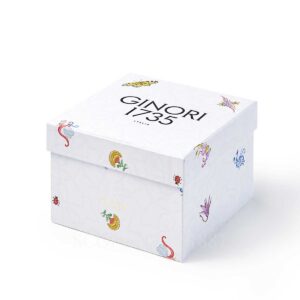 Ginori 5 piece place setting Arcadia is a dinner set that includes 1 each of the Dinner Plate, Dessert Plate, Bread & Butter Plate and Tea Cup with Saucer.
Brand: Ginori 1735
Collection: Arcadia
Material: Porcelain
Shape: Venezia
Made in Italy
Designer: Orazio Stasi
Material: 100% pure porcelain
Gift box included.
Do not microwave
Use dishwasher with extra care (max 50°C / 120°F)
Ginori 5 piece place setting Arcadia Dimensions:
Dinner plate: H 4.5 cm, Ø 27 cm, W 700g
Dessert plate: H 2.7 cm, Ø 20.5 cm, W 300g
Bread and butter plate: H 1.6 cm, Ø 16.1 cm, W 220g
Tea Cup: C.ty: ≈ 200ml
Tea Saucer: Ø 15.5cm
Each Arcadia porcelain piece depicts some of the fantastic characters in the collection. Lumachino graces the bread plates, a half-imp, half-snail creature who bestows a tiny emerald upon those he chances to meet, and Zazello appears as well, a little devil who spreads love by stinging with his trident.
Arcadia is a wonderful collection of tableware, tea and coffee items that ties together design, art and fantasy. Ginori 1735 created it in collaboration with fashion designer Orazio Stasi, bringing to life the depictions in his vivid imagination.
Arcadia, a fantastic and idyllic world, was born out of his flair for the creative. In this place, reminiscent of childhood, joyful creatures with mixed up features flit about, wandering among the floral elements of an Italian garden, leaving happiness in their wake.