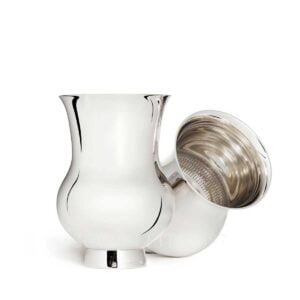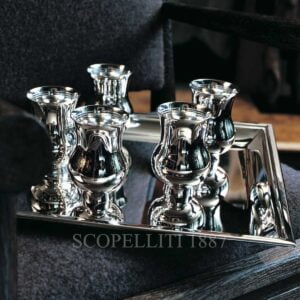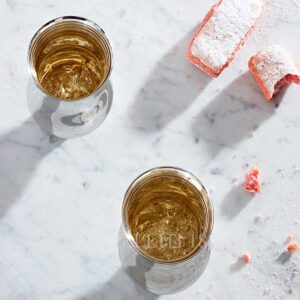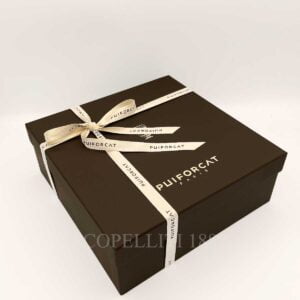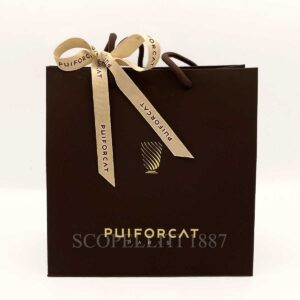 Puiforcat Pour Le Champagne Tumbler Sterling Silver
Take advantage of our promotion and use the coupon code: EnjoyPUIFORCAT
Puiforcat Pour Le Champagne Tumbler Sterling Silver is a truly exceptional item that will add an aesthetic flair to any table.
Gift box included.
Height: 3,9 in ( 9,906 cm) , Ø 2,6 in (6,604 cm)
Capacity: : 10 fl oz
Available on back-order
Shipping time: approx. 1-2 months
view all "same day shipping" products
790,00€
The House of Puiforcat joined forces with Bruno Paillard, renowned winemaker and oenologist from the Champagne region, to design the Champagne collection: a beaker to extol the aromas of the nectar, a bucket to keep the champagne cool and a line of accessories to heighten the tasting experience.
Prized by amateurs and demanding gourmets alike, the pieces making up this collection are available upon request in a 24-carat gold immersion finish for exceptional brilliance.
Quite simply the perfect vessel for drinking champagne. The fine silver keeps the champagne cold and is pleasing on the lips, while the footed design prevents condensation from dampening your table.
When filled, the details of the beaker's delicately engraved interior come to life, and the brilliance of the silver mingles with the color of the champagne to create a warm, golden hue within. A truly exceptional piece.