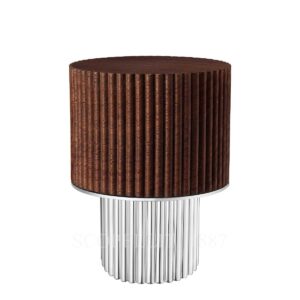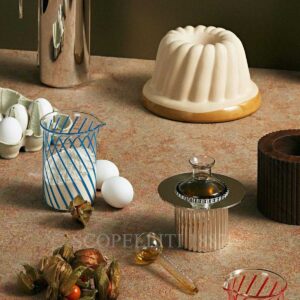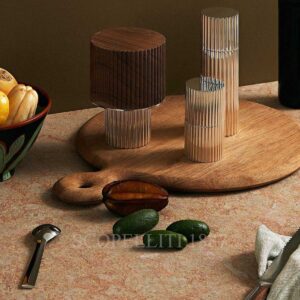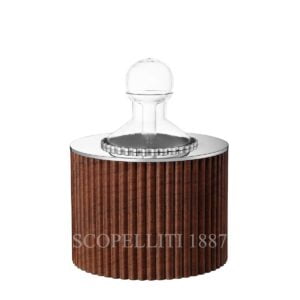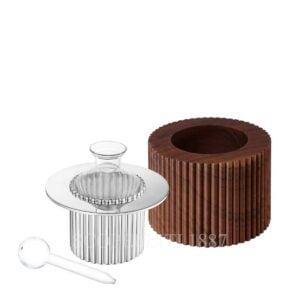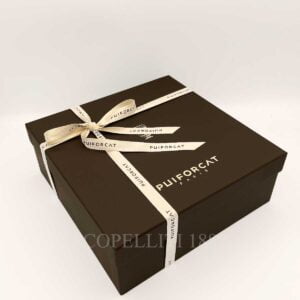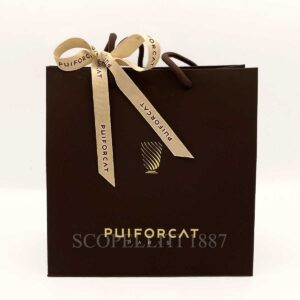 Puiforcat Oil Dispenser Granville Walnut Silver Plated
Take advantage of our promotion and use the coupon code: EnjoyPUIFORCAT
Puiforcat Oil Dispenser Granville Wallnut Silver-plated is a luxurious item that will add a functional yet distinctly aesthetic flair to any table.
Gift box included.
Height: 6,7 in ( 17,018 cm) , Ø 5,1 in (12,954 cm)
Capacity: : 25 cl
Designed by Grégoire de Lafforest.
Available on back-order
Shipping time: approx. 1-2 months
view all "same day shipping" products
1.070,00€
Mills for the salt & pepper, nutmeg or spices, as well as an oil dispenser and a spice box, here are the references of Granville, the new collection designed by Grégoire de Lafforest for Puiforcat.
The height of the mills, as well as the proportions of the fluting patterns ornamenting their surface, indicate the seasoning inside: salt, pepper, nutmeg or spices.
Their understated style belies the adjustable components hidden inside. Featuring high-tech CrushGrind® ceramic mechanisms, they can grind any type of pepper, salt or spices.
These mill sets and the spice box are in silver-plated brass. The oil dispenser and a version of the set for pepper & salt combine American walnut with the silver plated metal.