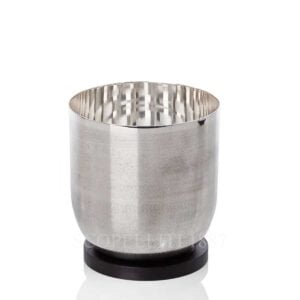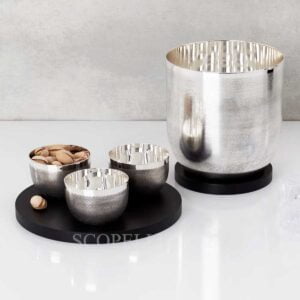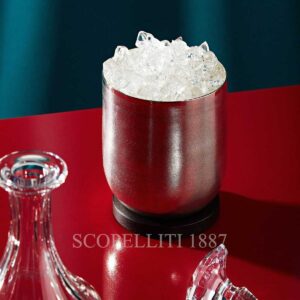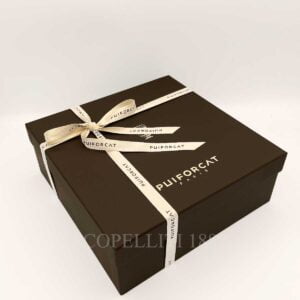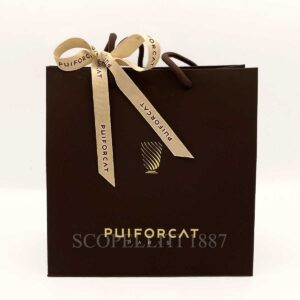 Puiforcat Ice Bucket Jacaranda Silver Plated
Take advantage of our promotion and use the coupon code: EnjoyPUIFORCAT
Puiforcat Ice Bucket Jacaranda Silver-plated is a truly exceptional item that will add an sparkling flair to any special occasion.
Gift box included.
Size: H 14,5 cm, Ø 12,5 cm
Capacity: 1,4 l
Available on back-order
Shipping time: approx. 1-2 months
view all "same day shipping" products
1.510,00€
Art Deco experiences a revival in the infinitely refined design of the silverplated "Jacaranda" bar collection by Puiforcat. The elegant mahogany and fine guilloche work are typical of the luxurious style seen in the 1930s. The Jacaranda line stands out for its atypical finishings: the pieces are hammered by the craftsmen in the Puiforcat workshop to create a rough yet delicate surface that plays with the light.
This highly intricate technique entails a precise pattern being engraved by hand onto the surface of the silver in fine detail. The result is a breathtakingly beautiful geometric design which makes the light dance in a magical way. And for an even more sophisticated look, the champagne buckets, round trays and candle holders, fashioned in silver-plated metal, feature elegant rosewood bases. A blend of noble materials in the purest tradition of the House of Puiforcat.
The "Jacaranda" Puiforcat bar collection includes a Champagne bucket, ice bucket, ice spoon, as well as a punch bowl and punch ladle. The latter also offers a stylish way to serve other drinks or Gazpacho.