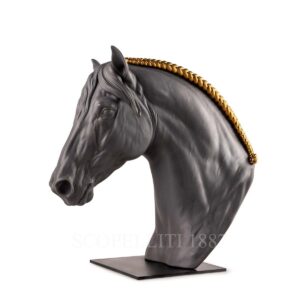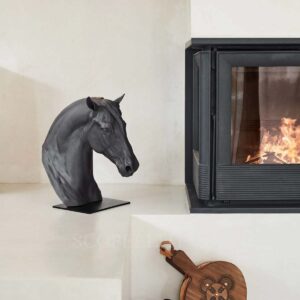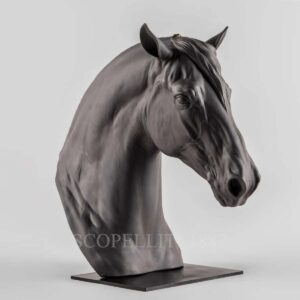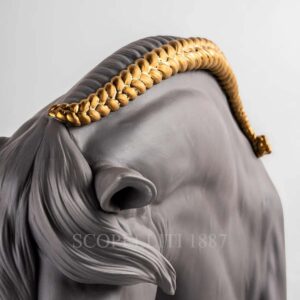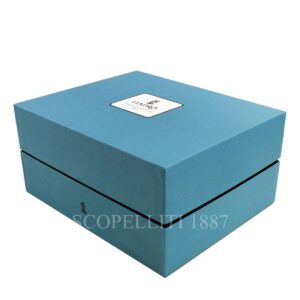 Lladró Horse Head Sculpture Equinus
Use the coupon code: EMOTIONS to get 

10 % OFF
Lladrò Horse Head Sculpture Equinus in black porcelain.
Available on back-order
Shipping time: approx. 1-2 weeks
view all "same day shipping" products
1.600,00€
Lladró Horse Head Sculpture Equinus
At once realist and stylized, this representation is an example of the detailed prior anatomical study undertaken by our artists and the precision of the modelling.
A bust with great expressive force and decorative potential thanks to the contrast between the monochrome matte porcelain and the decoration with golden luster of the horse's braided mane.
This creation is part of the Animalia collection, a homage to the animal kingdom, an endless source of inspiration
Lladró Horse Head Sculpture Equinus details:
Brand: Lladrò
Material: Porcelain
Finished: Matte and metallic luster
Sculptor: Ernest Massuet

Height: 38 cm

Width: 21 cm

Length: 40 cm

Weight: 6.3 kg

Made in Spain
Gift box included.
Your porcelain Lladró Horse Head Sculpture Equinus will be wrapped especially without any additional cost and you can also include a personalized gift note.
Exclusive breakage insurance included. FREE Worldwide Shipping
You may also like…
Lladró 340,00

€

Use the coupon code: EMOTIONS to get 

10 % OFF

LLADRO DON QUIXOTE porcelain figurine with gift box.
Sculptor: Salvador Furió, Release year 1994.

Size: 30 x 10 cm