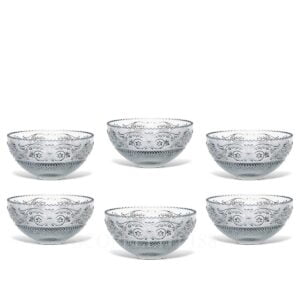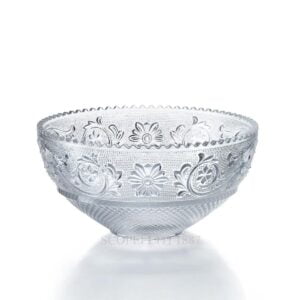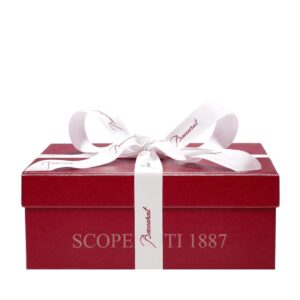 Baccarat Arabesque Dessert Set
Use the coupon code: BaccaratGIFT
Baccarat Arabesque Dessert Set consists of 6 small bowls in crystal. Gift box included.
Height: 6 cm
Diameter: 12 cm
Originally created in 1830, Baccarat's highly detailed Arabesque pattern was inspired by Islamic art. The Baccarat clear crystal Arabesque bowl features a graceful motif with a great variety of detailing accentuating the remarkable artistry of Baccarat's savoir-faire.
In stock
Shipping time: Same day shipping
430,00€
The charming touch is given by the scalloped edges along the top of the bowl which rise and fall like tiny waves. An intricate garland of geometric swirls embellished with stars and acanthus leaves creates a wreath around the top of the bowl hemming in the clear crystal crosshatching that decorates the lower part. The tantalizing mesh like design with its multiple diamond points delicately embraces the central star at the bottom of the Baccart crystal bowl. The ideal centre piece for any refined event.