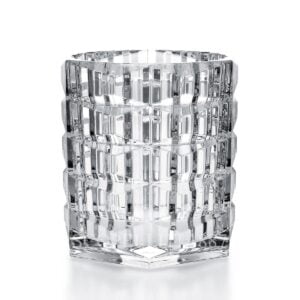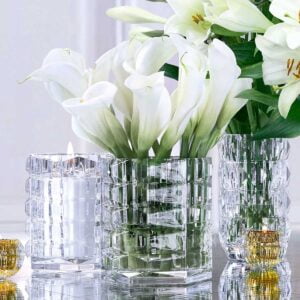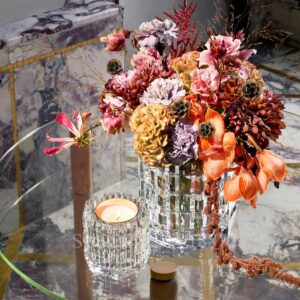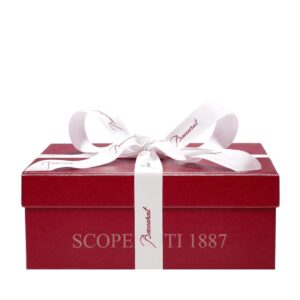 Baccarat Louxor Grand crystal Vase
Use the coupon code: BaccaratGIFT
Baccarat crystal Louxor grand vase with gift box.
Size: Height : 19,5 cm Width: 18,5 cm
The name Louxor is inspired by the famous Egyptian archaeological site and its architecture.
In stock
Shipping time: Same day shipping
1.100,00€
The Baccarat round crystal vase, designed by Thomas Bastide, references the Art Deco-era with its lavish cut crystal surface which interacts with the light and scatters reflections creating an incredible, almost psychedelic, optical effect that scintillates brilliantly and shimmers radiantly.
The precise geometric diamond cuts and vertical gadroon motif on the interior embody Baccarat's fine craftsmanship and offer with the three-dimensional surface the magic effect of infinite pyramids of light. A timeless creation dressed in a light blue crystal clear colour to enhance the beauty of the vase's perfect contours and transform each bouquet into an exceptional composition.