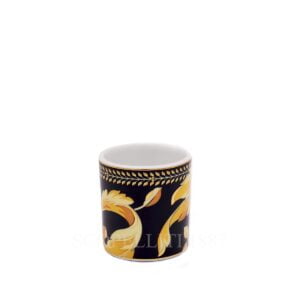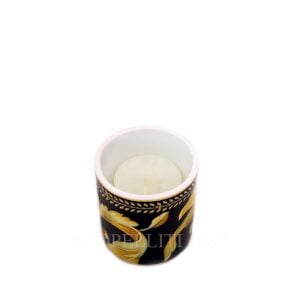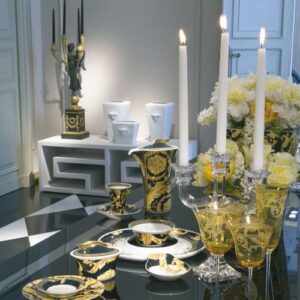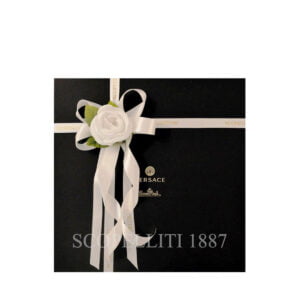 Versace Candleholder Vanity
96,00€
Use the coupon code: GIFTforYOU
Versace Candleholder Vanity in finest porcelain. Gift box included.
Richly embellished patterns combined to the magnificence of gold on black porcelain bring sophistication to your table setting.
Size: H 6 cm, Ø 5,5 cm
In stock
Same day shipping
The Vanity collection created from the collaboration of Rosenthal and Versace shows a truly fascinating Versace style! Versace, the Italian Fashion House, designs luxurious, elegant and exciting tableware and gift collections for your home. Inspiration is derived from different cultures, spanning time, space and history. Iconic design blended with the fine manufacturing craftsmanship by Rosenthal combine to make a magnificent collection.
The opulent and filigree acanthus motifs stand out with their enchanting gold and white shades against the dark charcoal background highlighted by the delicate gilded foliate border, evoking long gone, glamorous epochs.
The Vanity collection serves as a passe-partout to mix at one's pleasure with any Versace Rosenthal dinner service. The matt sheen faux-uni effect of this well-known pattern has been achieved with a special golden titanium coating. The brilliant golden Versace motifs flare up from the precious dark blue and deep black porcelain, where the shades are often difficult to distinguish, providing an elegant and delicate pattern that reinforces Versace's Art de la Table and recalls the inlay work of the varnished Baroque furniture.