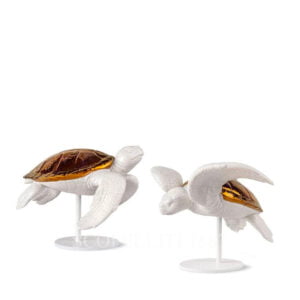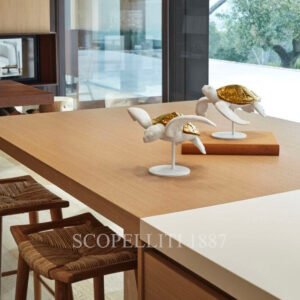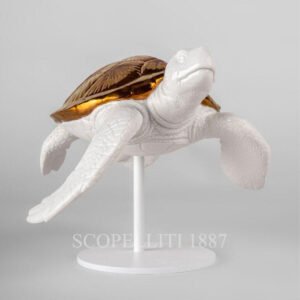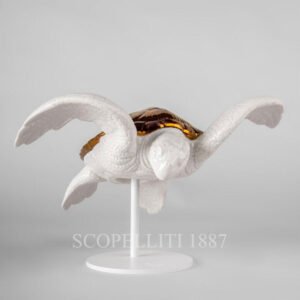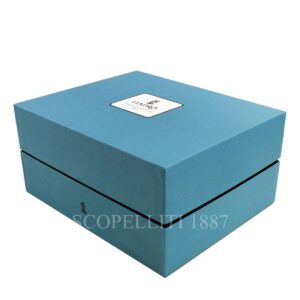 Lladró Sculpture Couple Of Sea Turtles
1.390,00€
Use coupon code: EMOTIONS to get 20% OFF
Pair of porcelain pieces representing one of the most beautiful creatures of the oceans, a treasure of nature that we must take care of.
Sculptor: Jose Santaeulalia
Available on back-order
approx. 1-2 weeks delivery time. If you need same day shipping, please check here.
Your porcelain figurine will be wrapped especially without any additional cost and you can also include a personalized gift note.
This porcelain creation shows this extraordinary creature, a symbol of longevity, calm and solemn when it walks on the sand and swift and elegant when it dives into the depths. The sea turtle is made of white porcelain. A coppery luster was chosen for the decoration of the carapace which gives life to a refined effect in contrast with the white. It is equipped with a white metal support for the support.
You may also like…
Lladró 550,00

€

Use coupon code: EMOTIONS to get 20% OFF

LLADRO GALLOP I figurine with gift box.
Sculptor: Alfredo Lorens, Release year 2003.
Size: 17 x 24 cm