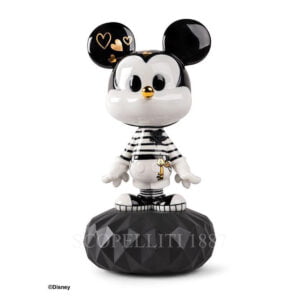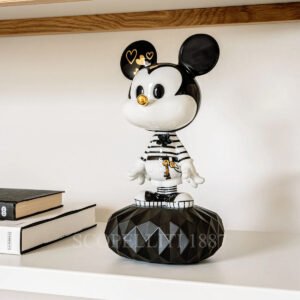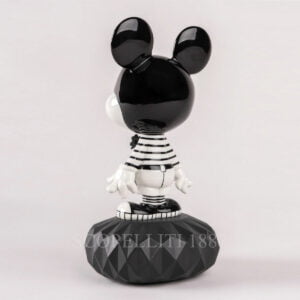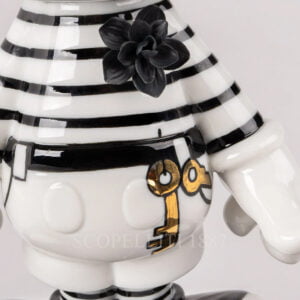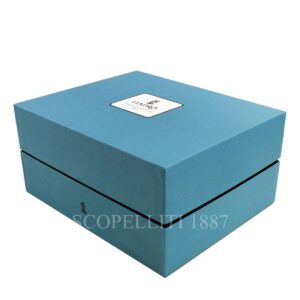 Lladró Mickey Sculpture
1.050,00€
Use coupon code: EMOTIONS to get 20% OFF
Porcelain creation that revisits the iconic figure of Mickey Mouse, one of Disney's most beloved characters, in a contemporary key.
Size: 31 cm * 17 cm
Sculptor: Eva Maria Cuerva
Available on back-order
approx. 1-2 weeks delivery time. If you need same day shipping, please check here.
Your porcelain figurine will be wrapped especially without any additional cost and you can also include a personalized gift note.
This work starts from a reinterpretation of Mickey Mouse in a contemporary key. The creative concept takes the cartoon technique and its typical black lines on a white background as a model. Thus, Mickey Mouse is decorated with designs, hand-made on porcelain, which symbolize the main themes of Lladró's imagination, such as love, nature or magic. Designs that also extend to the decorations on the shirt, the legendary gloves, socks and shoes, all executed with the utmost precision and, at the same time, with affection and casual playfulness. The black and white decoration is embellished with punctual touches of golden luster on the nose and on the keys that dangle from his waist, keys with which Mickey manages to open the hearts of all of us.
You may also like…
Lladró 340,00

€

Use coupon code: EMOTIONS to get 20% OFF

LLADRO DON QUIXOTE porcelain figurine with gift box.
Sculptor: Salvador Furió, Release year 1994.

Size: 30 x 10 cm