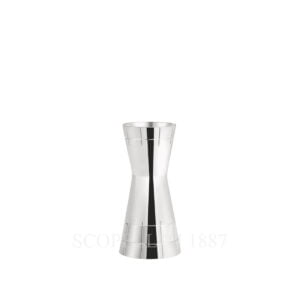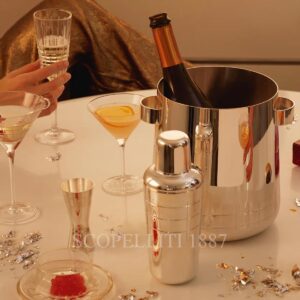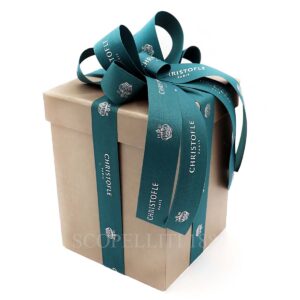 Christofle Jigger Silver Plated Graphik
310,00€
Use the coupon code: CHRISTGIFT to get 20 % OFF
The jigger is one of the essential bar utensils. 2/4cl dual batcher allowing to precisely measure the quantity of liquid for a quality dosage necessary for the preparation of your cocktails and other drinks.
Height : 10 cm
Diametre : 4.9 cm
Available on back-order
approx. 1-4 months delivery time. If you need same day shipping, please check here.
The thinnest part at the intersection of the jigger is a point of grip allowing a better grip for a design that is both aesthetic and ergonomic. Christofle expands its GRAPHIK collection launched in 2015, from crystal to silver plated.
The resolutely modern and elegant design of this collection is inspired by crystal cut according to the traditional pattern made by glassmakers.
The GRAPHIK collection is evolving to offer a full range focused on barware and the preparation of cocktails.
The art of cocktail makes a comeback. Reduced to its simplest expression since the 80s, it is now one of the most popular drinks of the moment.
This newest collection is made of silver plated, respecting Christofle's codes and values.
The GRAPHIK pattern in its modern and emblematic size is part of a different rhythm from one piece to another.
All the collection is made in France.