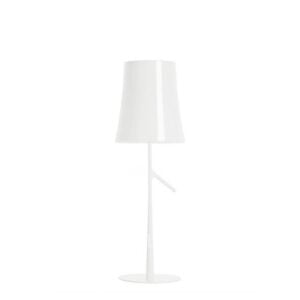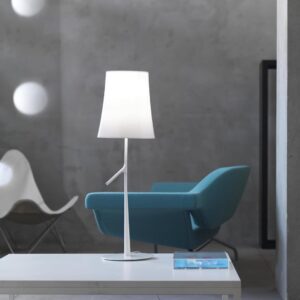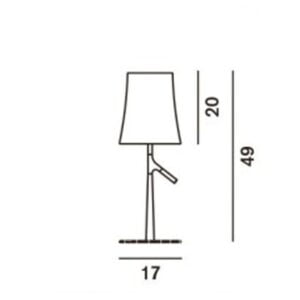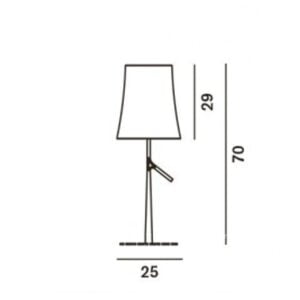 Birdie White Table Lamp by Foscarini Tall Dimmer
525,00€
Birdie Tall White Table Lamp by Foscarini with dimmer LED
Available on back-order
approx. 1-2 months delivery time. If you need same day shipping, please check here.

Discover our current promotions - Ask Danka

+39 391.345.6441
Birdie Table Lamp by Foscarini
Material: Metallized polycarbonate and metallized or varnished steel
A reinterpretation of the classic lampshade-lamp with a contemporary twist, the Birdie table lamp diffuses direct light downwards and suffused light into its surroundings.
The touch-dimmer on/off mechanism is designed like a branch ready for a bird to roost, hence the name.
The slim stem recalls the trunk of a tree, its shade is a reinterpretation of the classic reading lamp, while the branch, as if ready for a "birdie" to alight, beckons your touch, turning it on or off.
Always monochromatic, from lampshade to the base for a decisive character without compromises.
There are two dimensions available for the table lamp, designed to blend in easily with the surroundings. Whether beside an armchair or a sofa in the living room, on the desk in a study, on a bedside table, or in any other room of the house, Birdie accompanies everyday life with a pleasantly stylish presence.