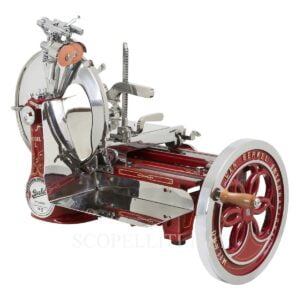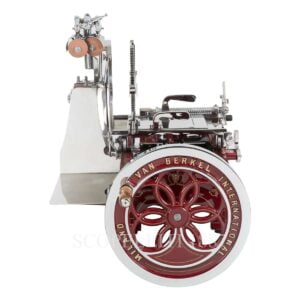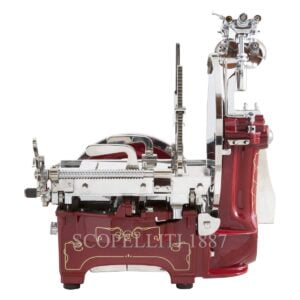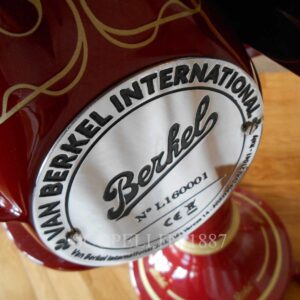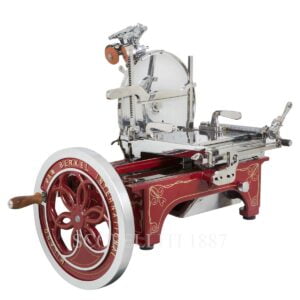 Berkel Volano L16 Meat Slicer Red
15.119,00€
Berkel Volano L16 flywheel cured meat slicer with stand is an ideal machine for any type of cured meat. The structure is made of painted cast-iron with chrome-plated steel details, such as the data plate with serial number.
FREE WORLDWIDE DELIVERY
Available on back-order
approx. 1-2 months delivery time. If you need same day shipping, please check here.

Discover our current promotions - Ask Danka

+39 391.345.6441
Berkel Flywheel L16 Red
The L16 is a celebration of excellence, an expression of the the most refined Made in Italy. The classic red Berkel and, upon request, fitted with a characteristic en nuance cast-iron pedestal, the new fly-wheel slicer L16 offers a modern interpretation of Berkel style: small in size, refined finishings and continuously superior performance. Berkel knows, in its tireless search for perfection, that state-of -the-art can only be achieved by seamlessly blending tradition and innovation, that is the only way to perpetrate the allure of an icon, the strength of a myth.
Technical Data
Height  750 mm

Lenght  880 mm

Width 600 mm

Weight 105 kg
Blade Diameter 350 mm

Cut Capacity Circle 210 mm

Cut Capacity Rectangular 260 x 200 mm

Max Thickness 0 – 2.7 mm