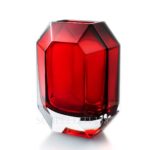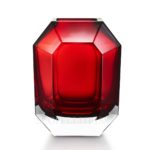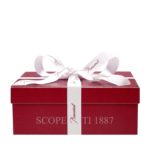 Baccarat Octagone Red crystal Vase
$ 1.749,27
Baccarat crystal Octagone red vase with red gift box. Height 25 cm The signature of all Baccarat chandeliers, the octagonal tassel is here transformed into a red crystal vase, the signature colour of Baccarat obtained with pure gold.
Same day delivery
Same day delivery

Discover our current promotions - Ask Danka

+39 391.345.6441
The store is currently closed, Danka will answer your queries within the next 12 hours.
Like a delicately cut precious stone, the Octogone vase is a true gem to embellish every ambiance. The clear-cut lines, corners and roundness are combined to reflect the light: a brilliant piece to illuminate the finest bouquets.
Design: Thomas Bastide