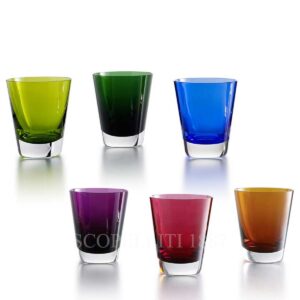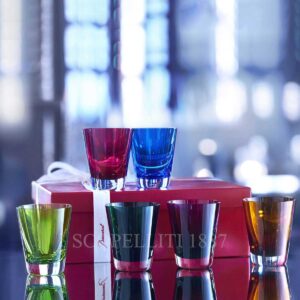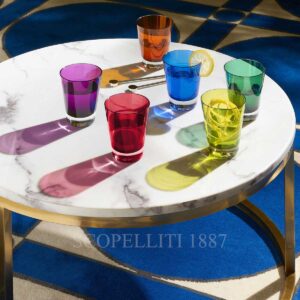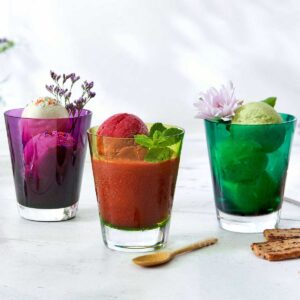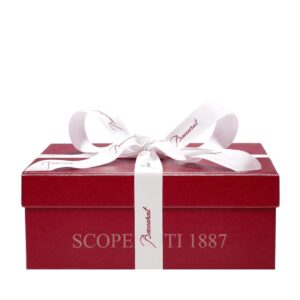 Baccarat Gift Set 6 Tumblers Mosaique
Use the coupon code: BaccaratGIFT
Baccarat Gift Set 6 Tumblers Mosaique is a perfect gift for anyone who loves Baccarat's crystal creations.
Size: H: 10 cm C.ty: 22 cl
The set consists of 6 colored glasses to welcome the beautiful weather.
Available on back-order
Shipping time: approx. 1-6 months
view all "same day shipping" products
1.500,00€
Handcrafted using traditional glassblowing techniques, these glasses are the perfect gift! Available in a set of 6 in 6 different colors. The tableware has a simple silhouette that is precise and elegant. The understated shape of the tumblers makes their use appropriate for any and all drinking experiences: as a water or fruit juice glass, or mixed in with Baccarat clear crystal bar sets. The hand-blown Mosaïque tumblers are cased in clear crystal, and are available in a vast array of cheerful colors in this set: orange, blue, purple, moss, green, and Baccarat's signature ruby red crystal. The interplay of light with the smooth surface and the colored crystal makes for a radiant table, and a compelling soirée.