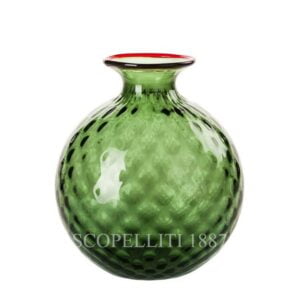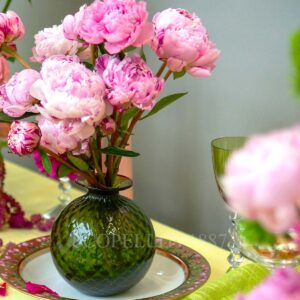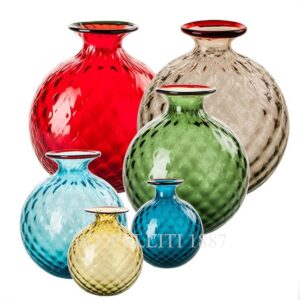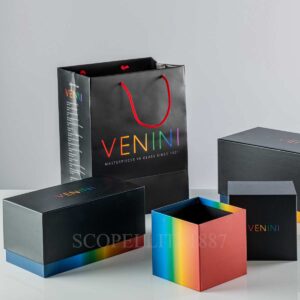 Venini Monofiore Balloton Vase Medium Green
Previous lowest price was 379,00€.
Enjoy 15 % OFF on all VENINI vases!
Venini Single Flower large vase "Monofiore Balloton" green/red thread
1 pc – Ø 18 cm, h 20,5 cm (7″D – 8″H)
Handmade in Italy of green mouth-blown Murano glass, Venini's Monofiori Balloton small vase features a graduated diamond-pattern finished with a red glass thread.
Handmade. Designed by Paolo Venini. Signed at base.
Murano glass. Wipe clean with soft dry cloth. Made in Italy.
Available on back-order
delivery time up to 20 days
Blown handmade Murano glass, realized with the traditional tecnique called "Balloton", with a glass thread, applied when hot, on the upper part of the object.
Founded in 1921 Venini is known for its stunning handcrafted glasswork. Based in Murano, an island celebrated for its rich glass history, the Italian company is especially acclaimed for its vibrant color palette and whimsical shapes.