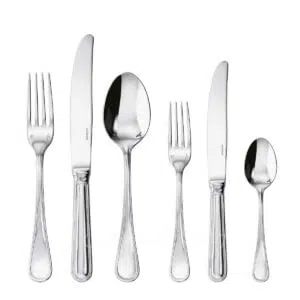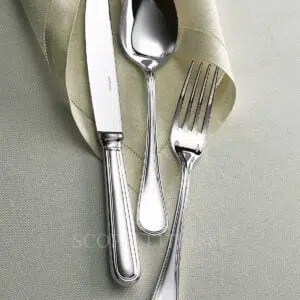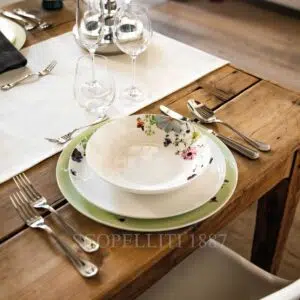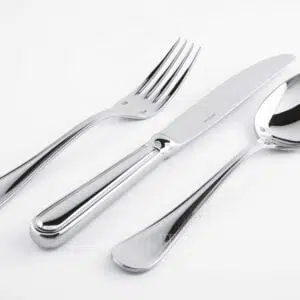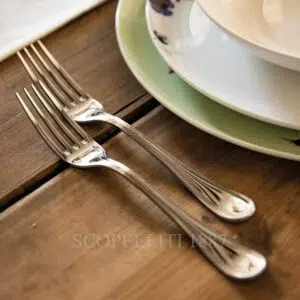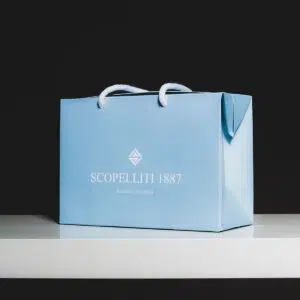 Sambonet Contour Silverplated Cutlery Set 36 pcs
846,00€
Sambonet Contour 36 pcs Cutlery Set in Silverplated stainless steel.
Gift box included.
The set consists of 6 table spoons, 6 table forks, 6 table knives, 6 dessert forks, 6 dessert knives, 6 tea spoons.
Available on back-order
approx. 1-2 months delivery time. If you need same day shipping, please check here.
Details make the difference at the table. Style and sophistication in a timeless modern style. A simple yet fluid form, for a cutlery cloaked in class.
Sambonet believe in style, in quality and in the beauty of our cutlery. Each Sambonet item, cutlery or hollow ware, is a unique project, built on history, research, development, and, just like a work of art, on originality.
Made with distinguished artisan care, quality of materials, latest generation production techniques and secrets passed down from the company's silversmith tradition, today the collections including knives, forks, spoons and many more cutlery items represent the perfect combination of Italian excellence, craftsmanship and good taste.
You may also like…
Mood 650,00

€

Use the coupon code: CHRISTGIFT to get 20 % OFF

Christofle Mood Coffee Precious espresso spoons, set of 6 in egg case, gilded with 18-carat pink gold. Gift box included.

In the elegant high-gloss stainless steel container is a six-piece espresso spoon set from Christofle. The "Mood" espresso spoons from Christofle are gilded with 18-carat pink gold and can be securely stored in the walnut wood insert. The circular opening in the centre is conceived, for instance, for small sugar sachets.