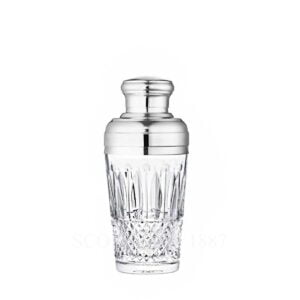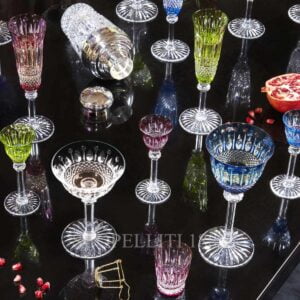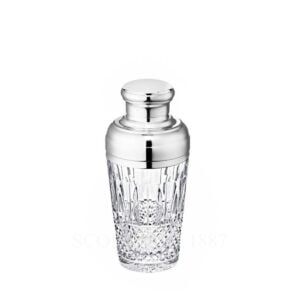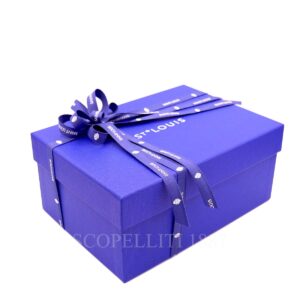 Saint Louis Tommy Shaker
Use the coupon code: CRYSTALGIFT
Saint Louis Tommy Shaker in mouthblown, hand-cut crystal glass, silverplated. Gift box included.
Size: H21.5 cm, 35 cl
The attention given to detail in the cutting process as facet cutting, ball cutting and diamond cutting are what makes this classic line from the year 1928 into one of the most coveted creations in crystal glass craftsmanship.
Hand-wash recommended.
Available on back-order
Shipping time: approx. 2-6 months
view all "same day shipping" products
655,00€
It would be hard to find a fashionable bar that does not have a cocktail shaker these days. With the "Tommy" cocktail shaker, Saint-Louis presents a particularly elegant example made of crystal glass. In the production of the "Tommy" cocktail shaker, three different cutting techniques are used: facet cut, ball cut and diamond cut. In traditional style, the shaker is divided into three pieces: the glass, the silverplated top and the cap.
The "Tommy" cocktail shaker by Saint-Louis belongs to the "Tommy" collection designed in 1928, which is one of the most important and famous lines of the Cristallerie Saint-Louis. The historic glassware is still produced in France's oldest glass manufactory with the same skilled craftmanship, precision and attention to detail. Each piece is mouthblown and cut by hand.