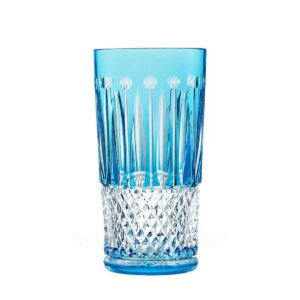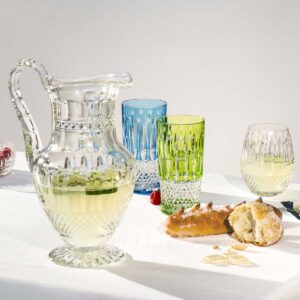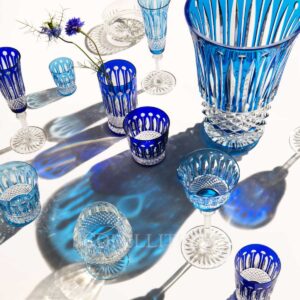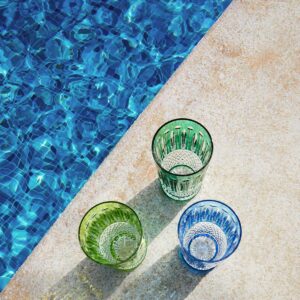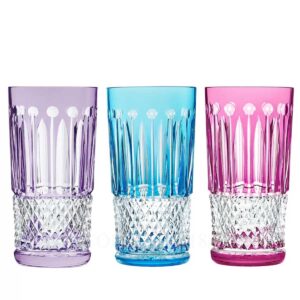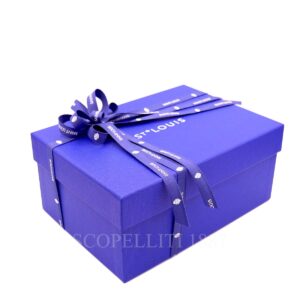 Saint Louis Tommy Crystal Highball Light Blue
405,00€
Use the coupon code: CRYSTALGIFT
Saint Louis Tommy Crystal Highball Light Blue in mouthblown, hand-cut crystal glass. Gift box included.
Size: H14 cm, ø 7.4 cm, 0.34 l
Available on back-order
approx. 2-4 months delivery time. If you need same day shipping, please check here.

Discover our current promotions - Ask Danka

+39 391.345.6441
Introduced by Saint Louis Crystal in 1928, the Tommy collection is a timeless classic.  Perfectly suited to the most formal of occasions—the design was used at Versailles after all—this pattern is also a beautiful addition to everyday living. In particular, these crystal highball tumblers comprised of intricate diamond, bevel and pearl cuts, are the perfect weight and totally durable, making them an ideal water glass, be they on your table or by your bedside.
The reputation of Tommy is based on a legendary dinner held in the Hall of Mirrors in the Chateau de Versailles on the occasion of a visit by King George VI; each of the places at the table for guests was set with eleven glasses from the "Tommy" series. The production of these glasses still goes on today and each glass takes ten days to make; ten glassblowers are needed to create the shape and five cutters are required to complete the decoration.
From its star base to its diamond cuts, bevels, chains, and bead-cut hurricanes, this collection showcases all the craftsmanship and dextrous brio of master glassworkers. What if the exception of a dinner became an everyday celebration?