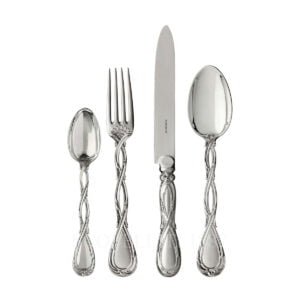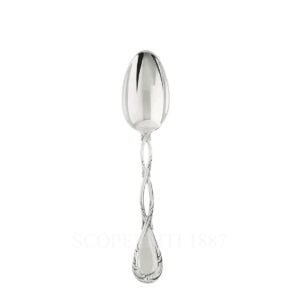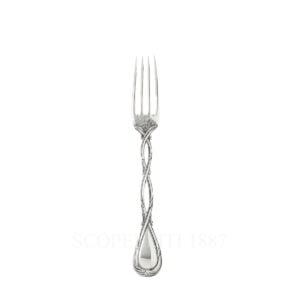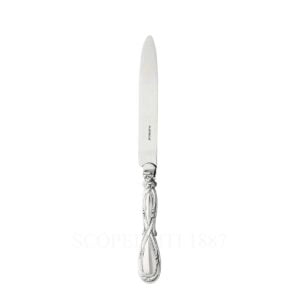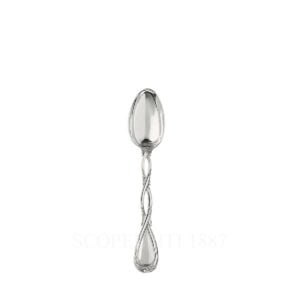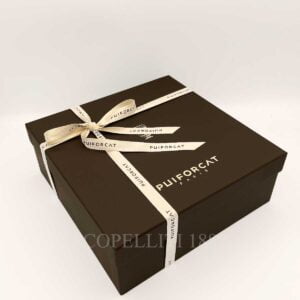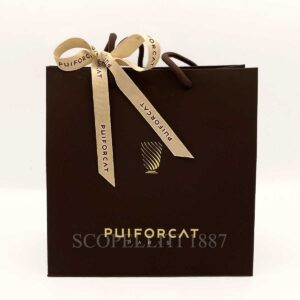 Puiforcat Royal 24 pcs Gift Set Sterling Silver
Previous lowest price was 15.732,00€.
Take advantage of our promotion and use the coupon code: EnjoyPUIFORCAT
Puiforcat Royal 24 pcs Gift Set Sterling Silver is a perfect blend of elegance and style. Gift box included.
Sterling Silver: 930. Suitable for dishwasher.
For six people 24 pieces Puiforcat Royal Sterling Silver includes:
6 dinner knives
6 dinner forks
6 dinner spoons
6 tea spoons
Available on back-order
approx. 1-2 months delivery time. If you need same day shipping, please check here.
Designed in the 18th century by silversmith Nicolas Cornu, this sterling silver model, amazingly bold for the time, stands out as a masterpiece of silverwork: its naturalistic design blends grace, finesse and refinement with a helix-shaped handle embellished with openwork motifs, so sophisticated that it requires hand filing. Refined to the utmost degree, Royal flatware wears it name well.
Puiforcat's commitment to uphold its traditional role as part of France's cultural heritage demands the highest level of skill and attention to detail. And that is why each piece of "Royal" is absolutely unique because it has been crafted and polished with the greatest precision.
You may also like…
Christofle 13.400,00

€

Use the coupon code: CHRISTGIFT to get 20 % OFF

Christofle Aria sterling silver 36 pieces cutlery set for 6 guests with a storage chest. Christofle sterling silver 36-piece set contains:

6 dinner forks
6 dinner knives
6  table spoons
6 dessert forks
6 dessert knives
6 after dinner tea spoons
1 storage chest for 36 pieces