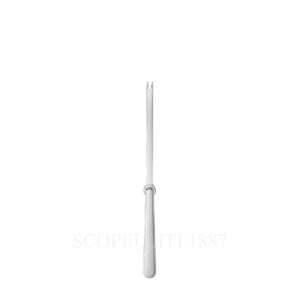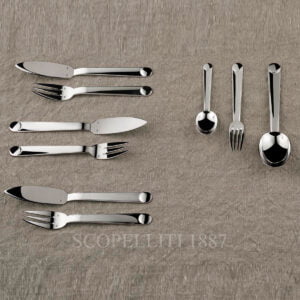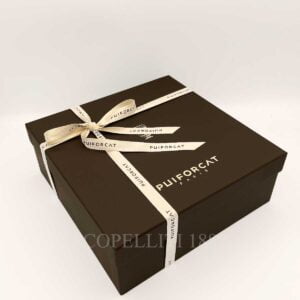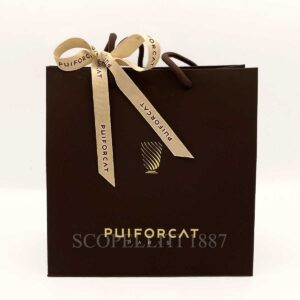 Puiforcat Normandie Lobster Fork Silver Plated
Previous lowest price was 106,00€.
Take advantage of our promotion and use the coupon code: EnjoyPUIFORCAT
Puiforcat Normandie Lobster Fork Silver Plated with its minimalistic design will be a perfect addition to any table setting. Gift box included.
Lenght: 18 cm
Available on back-order
approx. 1-2 months delivery time. If you need same day shipping, please check here.
On the ocean liner Normandie that linked New York to Le Havre, this flatware, designed in 1934, graced the dinner table for first-class passengers. The model was prized by elegant travelers, its timeless lines reflecting the full modernity of Jean Puiforcat's designs: disciplined architecture, little ornamentation and a disc at the end of the handle that may be customized upon request in the Puiforcat workshop. The collection now features a comprehensive range of table accessories to exalt refined, modern tables.
You may also like…
Christofle 9.400,00

€

Use the coupon code: CHRISTGIFT to get 20 % OFF

Christofle Malmaison Sterling Silver 24 pieces Flatware Set is made for 6 guests and comes with a storage chest. Christofle sterling silver 24-piece set contains:

6 dinner forks
6 dinner knives
6  table spoons
6 after dinner tea spoons
1 storage chest for 24 pieces