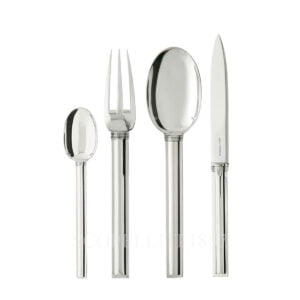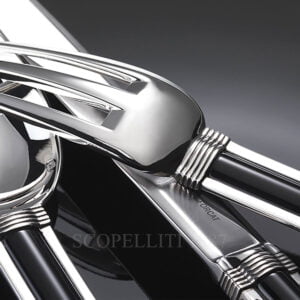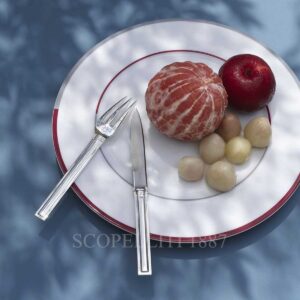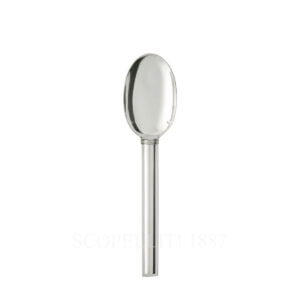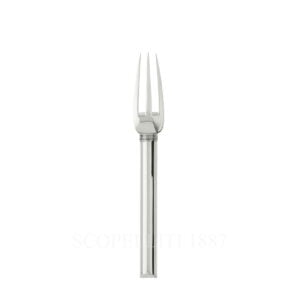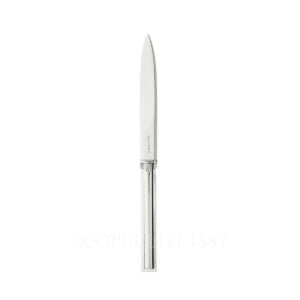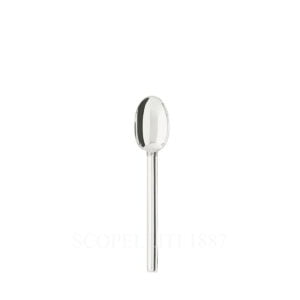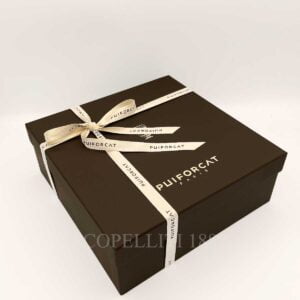 Puiforcat Cannes 24 pcs Sterling Silver Cutlery Set
Previous lowest price was 12.777,00€.
Take advantage of our promotion and use the coupon code: EnjoyPUIFORCAT
Puiforcat Cannes 24 pieces sterling silver flatware set made for 6 guests with a storage chest. Puiforcat sterling silver 24-piece set contains:
6 dinner forks
6 dinner knives
6 table spoons
6 tea spoons
1 storage chest
Available on back-order
approx. 1-2 months delivery time. If you need same day shipping, please check here.
Puiforcat Cannes Cutlery Set Features:
High percentage of 930/1000 Sterling Silver
Entirely Handmade
Suitable for dishwashers (except knife blades)
Puiforcat Cannes sterling silver flatware is a strikingly classic design with clear lines. The famous cutlery was designed by Jean Puiforcat for his own wedding in 1928 and consequently revolutionized the conventional shapes of cutlery common at the time.
The Cannes Sterling Silver cutlery set is free from superfluous ornamentation and features no extraneous embellishments beyond the five fluted rings on their handles. Puiforcat Cannes cutlery collection's strong personality highlights a blend of concise geometry while making powerful use of volume. Thus creating a disciplined silhouette that is sometimes compared to the Art Deco facade of the Martinez Hotel in Cannes.
Puiforcat loved this place dearly, which is one of the reasons the collection stole the heart of the silversmith-cum-designer, who chose this cutlery set to grace the tables of his wedding when he married Maria Estevez.
What was new then was the three-pronged fork, which can be traced back to the style of Louis XIII. In order to emphasize the unity of the design, the fork handle was made from one piece of metal, thus producing a nice, solid piece of cutlery.
A novelty in the design of the spoon was the perfect oval shape of the bowl. The overall concept of the knife was also revised: The entire handle is now the same width as the blade.
Very nice detail of the Cannes cutlery design includes the five rings adorning the handles.
You may also like…
Christofle 9.400,00

€

Use the coupon code: CHRISTGIFT to get 20 % OFF

Christofle Malmaison Sterling Silver 24 pieces Flatware Set is made for 6 guests and comes with a storage chest. Christofle sterling silver 24-piece set contains:

6 dinner forks
6 dinner knives
6  table spoons
6 after dinner tea spoons
1 storage chest for 24 pieces