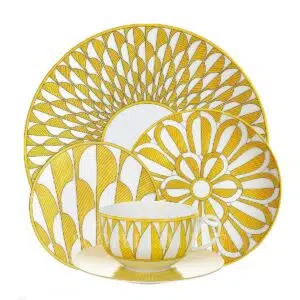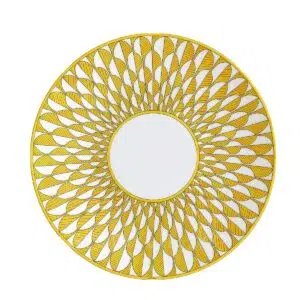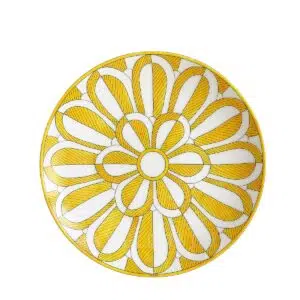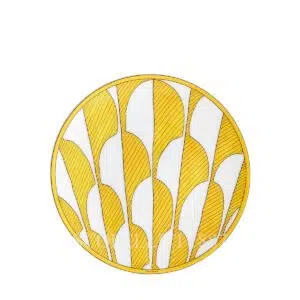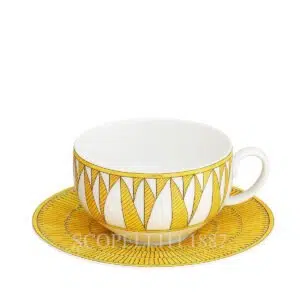 Hermes 5 piece Place Setting Soleil dìHermès
532,00€
Hermès Soleil d'Hermès 5 pc place setting. Gift box included.
5 pc place setting includes 1 each of the Dinner Plate, Dessert Plate, Bread & Butter Plate and Tea Cup with Saucer.
Available on back-order
approx. 4-15 months delivery time. If you need same day shipping, please check here.

Discover our current promotions - Ask Danka

+39 391.345.6441
Soleil d'Hermes transports us into the warmth of summer, under a Mediterranean sun, its intense blazing light transforms the outlines of architecture and objects. The spontaneous nature of the design elevates yellow in subtle shades that give the color strength and depth. The fine line of the contours and cross-hatching reinforces the intensity of the sun.
If you have any questions about new Soleil d'Hermès 5 piece place setting we would be happy to be at your service.
Limoges porcelain. Dishwasher safe.