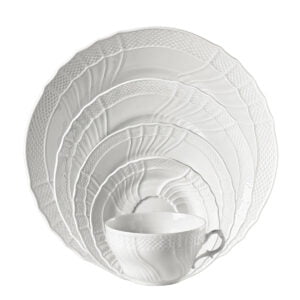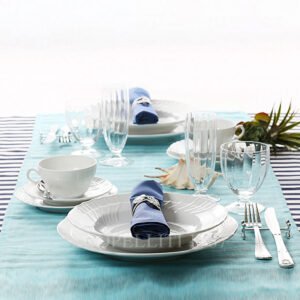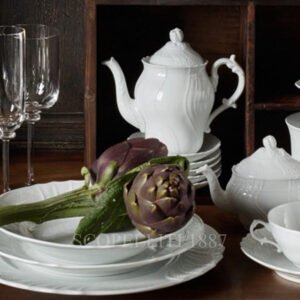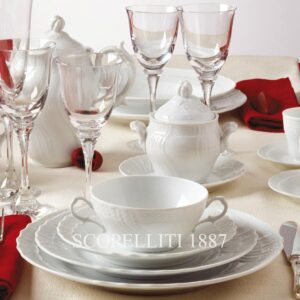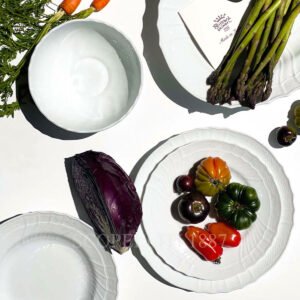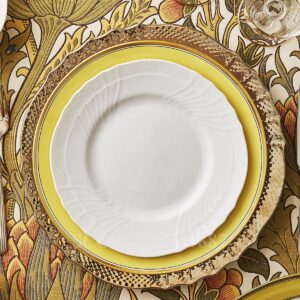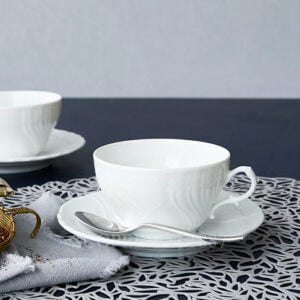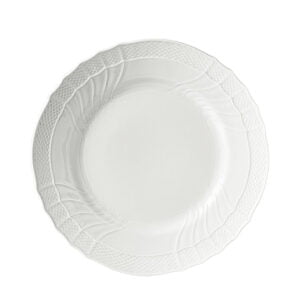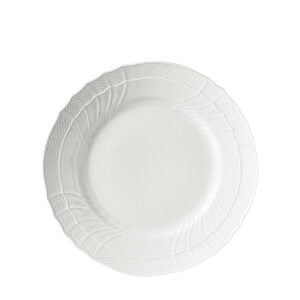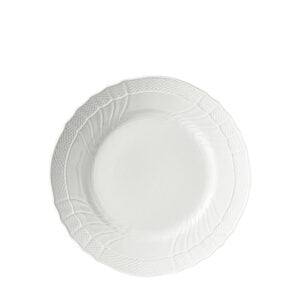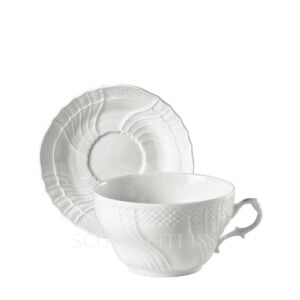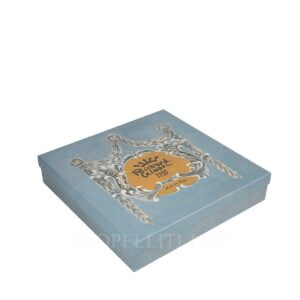 Ginori 5 piece Place Setting Vecchio Ginori
172,00€
Ginori 5 piece Place Setting Vecchio Ginori with gift box.
In stock
Same day shipping
Ginori 5 piece place setting Vecchio Ginori is a dinner set that includes 1 each of the Dinner Plate, Dessert Plate, Bread & Butter Plate and Tea Cup with Saucer.
Brand: Ginori 1735
Collection: Vecchio Ginori
Material: Porcelain
Shape: Vecchio Ginori shape
Made in Italy
Material: 100% pure porcelain
Gift box included.
Ginori 5 piece Place Setting Vecchio Ginori Dimensions:
Dinner plate: H 3.7 cm, Ø 26 cm, W 570g
Dessert plate: H 2.6 cm, Ø 21.5 cm, W 366g
Bread and butter plate: H 2.3 cm, Ø 17.5 cm, W 195g
Tea Cup: H 5.6 cm, Ø 9.5 cm, W 94g, C.ty: ≈ 240ml
Tea Saucer: H 2 cm, Ø 14.9 cm, W 162g
The origins of the sinuous style characteristic of all Vecchio Ginori porcelain were lost during the 1700s. History has left us a small but significant detail; an expression by which it was common to refer to this very shape. This precious remnant of the past allows us to perceive its grandeur and strength still today, rendering it immune, almost alien, to the passage of centuries.
In Doccia, the magical place where our Ginori 1735 was born, it was common to refer to the characteristic edging on porcelain dinnerware and other items as the "Saxon-style." A term which can be ascribed to the 18th-century Germanic tradition, according to which porcelain was made with reliefs similar to woven baskets.Not surprisingly, ozier is the somewhat more technical expression used to refer to this type of relief decoration, the translation of which from German to English is "wicker basket."
A tradition that the Manifattura's masters have adopted as their own, making the weaves more delicate, the lines more sinuous, with a style and artisan mastery that is uniquely Italian and that has immortalized this simple yet elegant motif.