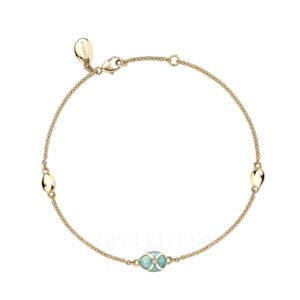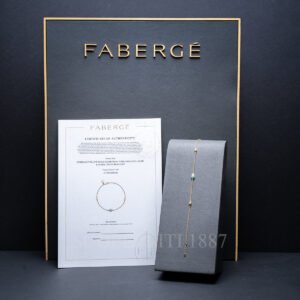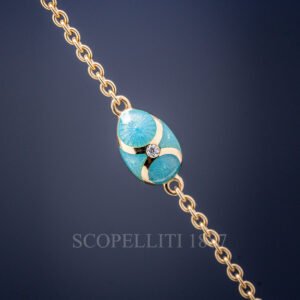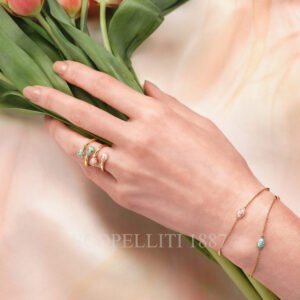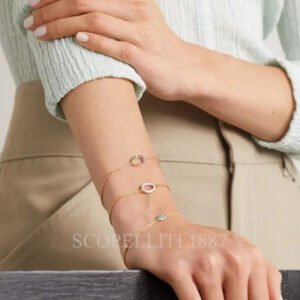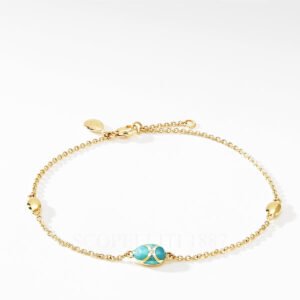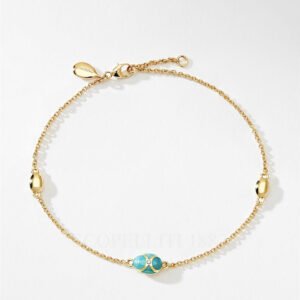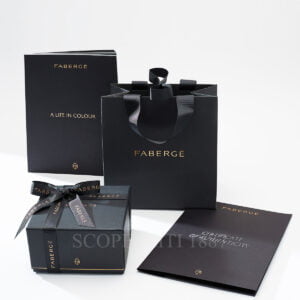 Fabergé 18kt Yellow Gold Turquoise Chain Bracelet Heritage
3.480,00€
Use coupon code LOVE14
The Heritage Yellow Gold Diamond and Turquoise Guilloché Enamel Chain Bracelet is set in 18 karat yellow gold and is adorned with one turquoise guilloché enamel egg, containing a round brilliant cut round white diamond, and two smaller plain gold eggs.
In stock
Same day shipping

Discover our current promotions - Ask Danka

+39 391.345.6441
The Heritage collection draws inspiration from Fabergé's historical masterpieces. Traditional materials and complex traditional techniques, such as the delicate art of guilloché enamelling and hand-engraving, make up the signature elements of this colourful and opulent collection.
Guilloché refers to an ornamental technique for engraving metal with repetitive linear patterns. When covered in translucent enamel guilloché achieves a mesmerizing liquid silk effect; displaying a shimmering play of light and pattern movement when the piece is worn.
Each enamel piece is unique due to its individual treatment and reaction to the firing process. Today, guilloché enamelling is a dying art practiced by only a select few expert ateliers around the world.
Fabergé 18kt Yellow Gold Turquoise Chain Bracelet Heritage features:
18kt yellow gold
1 x round brilliant cut white diamond G VS+ (total weight 0.005ct)
Chain length is 18cm with 16.5cm adjustable.
Gift Wrapping – Lifetime Warranty – Complimentary Worldwide Delivery – Fully Insured And Discreetly Packaged
You may also like…
Fabergé

The Heritage Yellow Gold Diamond and Turquoise Guilloché Enamel Open Bracelet is adorned with two turquoise guilloché enamel eggs and 16 brilliant cut round white diamonds.