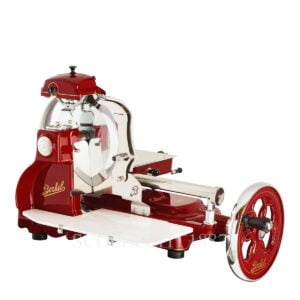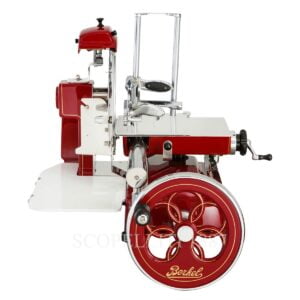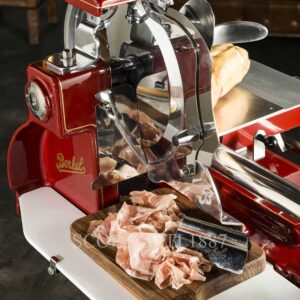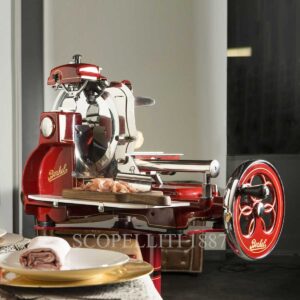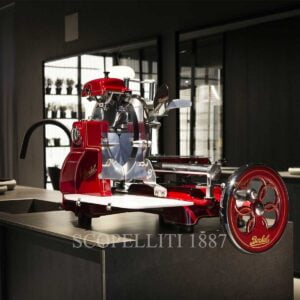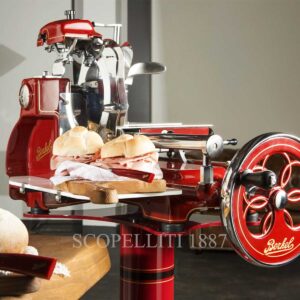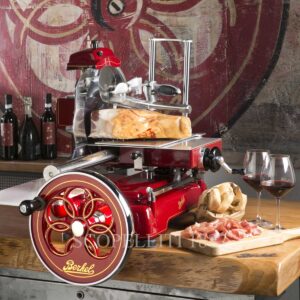 Berkel Volano B3 Meat Slicer Red
Previous lowest price was 6.768,00€.
Berkel Volano B3 Red is the flywheel cured meat slicer appropriate  for intensive use. This professional machine with its traditional cut and classy design will be perfect for home use.
FREE WORLDWIDE DELIVERY
Available on back-order
approx. 1-2 months delivery time. If you need same day shipping, please check here.
Berkel Flywheel B3 Red
Berkel B3 is the perfect flywheel professional machine for home use. The vintage design of this artisanal machine brings the history of Berkel meat slicers, into your home. This machine can furnish your kitchen or living room in pure Berkel style.
B3 has a blade with a 300 mm diameter. It's also available in black colour. Its accessories include the slicer stand and flower flywheel, which makes it even more precious.
Technical Data
Height  700 mm

Lenght  805 mm

Width 670 mm

Weight 46 kg

Blade Diameter 300 mm

Cut Capacity Circle 210 mm

Cut Capacity Rectangular 270 x 210 mm

Max Thickness 0 – 1,5 mm