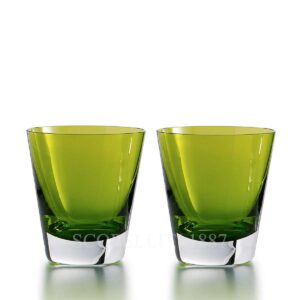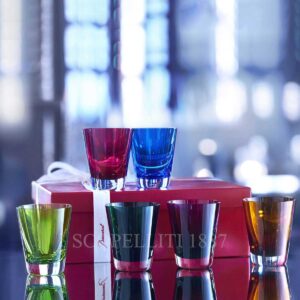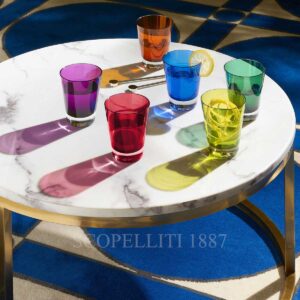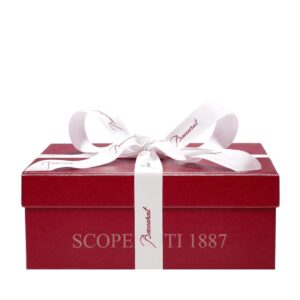 Baccarat Mosaique Set Two Crystal Tumblers Moss
Use the coupon code: BaccaratGIFT
Baccarat Mosaique Set Two Crystal Tumblers Moss for a true sensory experience. Gift box included.
Size: H 10 cm, Ø 8.3 cm, C.ty: 22 cl
The Baccarat Mosaïque tumblers add bold color and a festive spirit to the table.
Available on back-order
Shipping time: approx. 1-6 months
view all "same day shipping" products
500,00€
Handcrafted using traditional glassblowing techniques, the tableware has a simple silhouette that is precise and elegant. The understated shape of the tumblers makes their use appropriate for any and all drinking experiences: as a water or fruit juice glass, or mixed in with Baccarat Clear crystal bar sets. The hand-blown Mosaïque tumblers are cased in Clear crystal, and are available in a vast array of cheerful colors: orange, topaz, midnight, amethyst, cobalt blue, emerald, moss, sapphire, and Baccarat's signature ruby red crystal. The interplay of light with the smooth surface and the colored crystal makes for a radiant table and a compelling soirée.
You may also like…
Baccarat 530,00

€

Use the coupon code: BaccaratGIFT

Mysterious and rebellious, Be@rbrick puts on his black dark superhero costume. Between light and shadow, the famous art toy is the coolest gift!