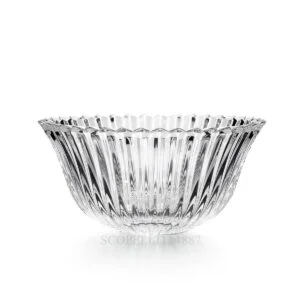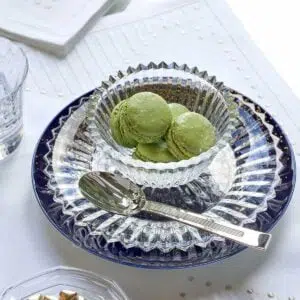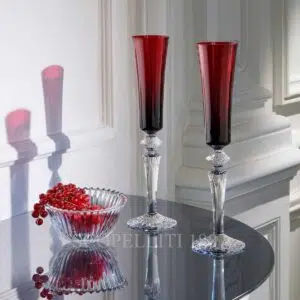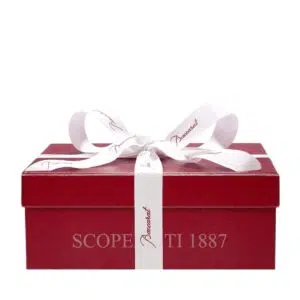 Baccarat Mille Nuits small crystal Bowl
140,00€
Use the coupon code: BaccaratGIFT
Baccarat crystal Mille Nuits small bowl with red gift box.
Size: Height 6,4 cm – Ø 13 cm
The style and diamond-cut echo Baroque design and the Eastern look of Venetian palaces. The bevelled detail of this delicate lotus flower exploits the prismatic possibilities of the Baccarat crystal.
Available on back-order
approx. 1-6 months delivery time. If you need same day shipping, please check here.

Discover our current promotions - Ask Danka

+39 391.345.6441
The Mille Nuits small bowl designed for Baccarat by Mathias completes the magical airy clear crystal collection.
The barely-perceptible alternating crystal stripes travel the length of the elegantly flared vessel diffusing the light in nuanced ripples, evoking the sumptuous glittering of the latter and the magnificent twinkling of stars. The sleekness of the bowl could effortlessly balance the brightness of the fruit it contains or just easily be displayed in a purely ornamental fashion as a gorgeous standalone decorative piece that enhances any room. Inspired by "One Thousand and One Nights", it's guaranteed to be every bit as magical as the tales themselves.