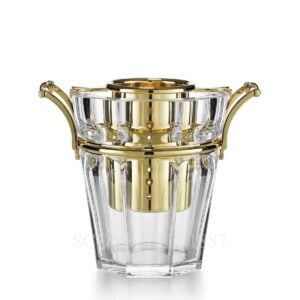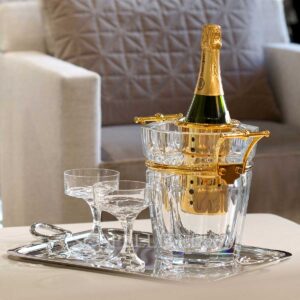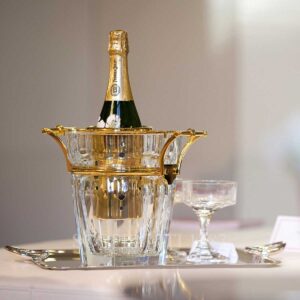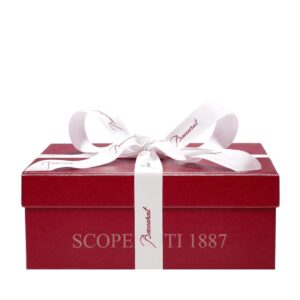 Baccarat Harcourt Champagne Cooler Clear Gold
Use the coupon code: BaccaratGIFT
Baccarat Harcourt Champagne Cooler Clear Gold is a perfect gift for anyone who loves Baccarat's iconic creations.
Available on back-order
Shipping time: approx. 1-6 months
view all "same day shipping" products
5.500,00€
Baccarat Harcourt Bucket is an amazing Champagne Cooler in clear crystal and gold colour. It is a symbol of pure sophistication that adorns itself in the most beautiful setting.
The Baccarat Harcourt bucket enhances the clear crystal's purity with gold-plated handles, making it a luxurious table element. Harcourt champagne flutes will perfectly complete the scene.
Baccarat Harcout Bucket details:
Brand: Baccarat
Collection: Harcourt
Height: 23 cm