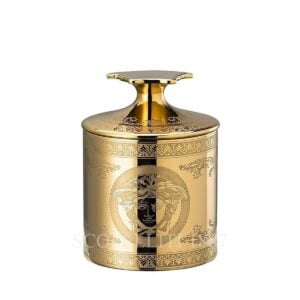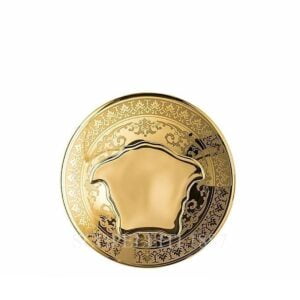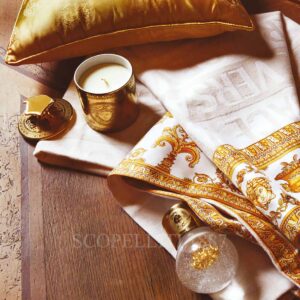 Versace Scented Candle Golden Medusa
Use the coupon code: GIFTforYOU
Versace Scented Candle Golden Medusa is a table light consisting of 2 pieces in finest porcelain with scented wax. Gift box included.
Richly decorated baroque elements combined to the gold glory bring an elegant glamorous touch to your home ambiance.
Size: H 12 cm, Ø 9 cm
Available on back-order
Shipping time: up to 20 days
view all "same day shipping" products
349,00€
The Medusa series is one of the most extensive Rosenthal meets Versace collections and first made an appearance as a dinner service back in 1993.
The baroque aesthetics and the Versace's luxurious richness of the Golden Medusa enriches even further the glamorous Rosenthal Versace collections dedicated to the mythological creature.
With Golden Medusa the golden colour is melted into the glaze at 1000 degrees C. Here the glaze softens and the décor sinks into it, thus making colour and luminosity indestructible. It is scratch and wear-resistant. However, gold decors are not totally scratch resistant by virtue of their natural material properties.
This décor was tested by the Rosenthal Institute for material technology (IWT). It is dishwasher safe.