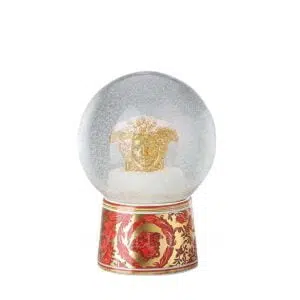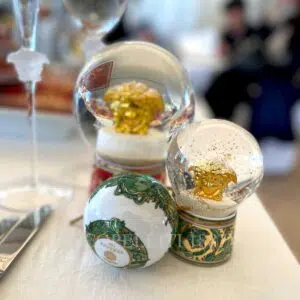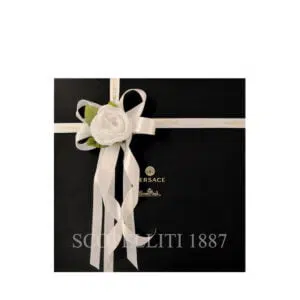 Versace Glass Sphere Medusa Garland Red
365,00€
Use the coupon code: GIFTforYOU
Versace Glass Sphere Medusa Garland Red in finest porcelain is a newest Rosenthal Versace creation.
Gift box included.
Size: H 16,8 cm
Available on back-order
approx. 1-2 months delivery time. If you need same day shipping, please check here.
Red combined with green and gold tones, define the 2023 Rosenthal meets Versace festive Medusa Garland décor. Lavish baroque plants and flowers play the central role in this line – as an elaborate garland they entwine the glorious Medusa, iconic emblem of Versace.
The delicate ornaments with Medusa medallions provide a velvety touch to the new collection.