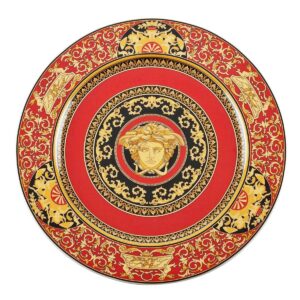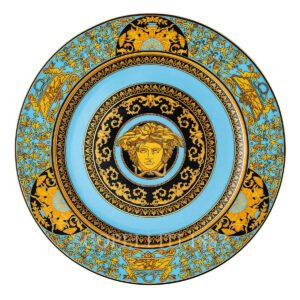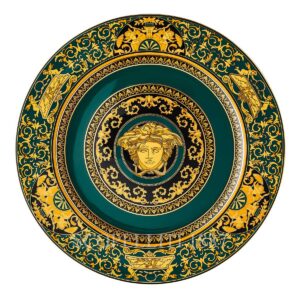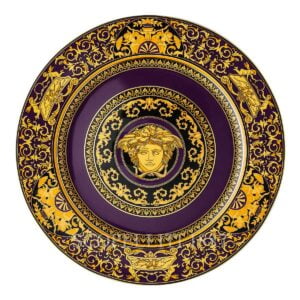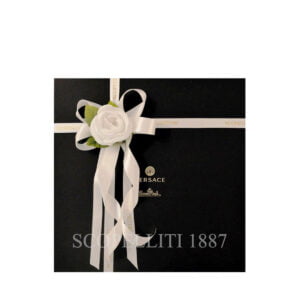 Versace Gift Set of 6 Service Plates Medusa
1.674,00€
Use the coupon code: GIFTforYOU
Versace Gift Set of 6 Service Plates Medusa in finest porcelain is an outstanding gift for any occasion. Gift box included.    
In stock
Same day shipping
Medusa Ikarus is one of the first dinnerware collections of "Rosenthal meets Versace", launched in 1993 that mirrors the matchless rich, colour intensive world of Versace. The collection was designed by Paul Wunderlich a German internationally known lithographic and object surrealist artist.
A colour spectrum which dominates the Medusa collection is the pulsating brilliance of the bright colour, the elegance of the black and the magnificence of the gold.
Veracious aristocratic colours, precious gold and black give the head of Medusa a colourful elegant framework. The dramatic effect contained by the refined borders along the flared vase's rim and bottom will enchant your guests. Beautiful detail and vibrant colour of the expressive baroque ornaments make this a true must have.
The set consists of 6 service plates of the following collections:
1 Medusa Blue plate;
1 Medusa Classic Red plate;
1 Medusa Celeste plate;
1 Medusa Marine plate;
1 Medusa Juniper plate;
1 Medusa Rose plate;
Size: ø 30 cm each