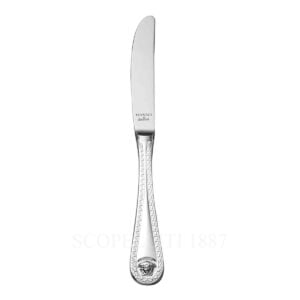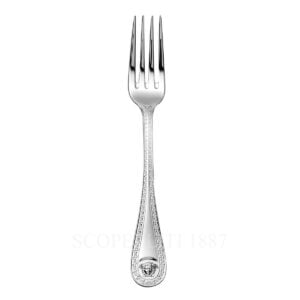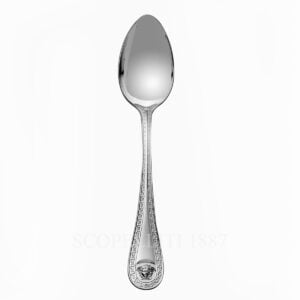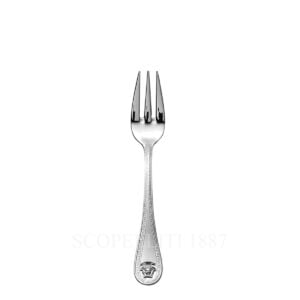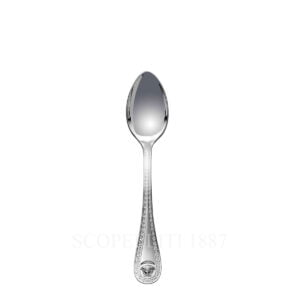 Versace 30 pcs Gift Set Medusa Cutlery Silver Plated
6.810,00€
Use the coupon code: GIFTforYOU
Versace Medusa Cutlery Silver Plated 30 pieces flatware gift set is a perfect match of elegance and style. Gift box included.
For six people 30 pieces Versace Medusa Cutlery Silver Plated includes:
6 dinner knives
6 dinner forks
6 dinner spoons
6 coffee spoons
6 cake forks
Available on back-order
approx. 1-2 months delivery time. If you need same day shipping, please check here.
Two Famous brands, Rosenthal and Versace Maison Collaborated and created a spectacular flatware collection Versace Silver Plated Medusa Cutlery.
This exceptional solid silver-plated Medusa Cutlery adorned with the head of Medusa will perfectly match any Rosenthal Versace Tableware Collection. Beautifully decorated spoons, forks, and other utensils useful in everyday life will bring a luxury touch to your ordinary meal. It's dishwasher safe. Still, it's more advisable to wash it by hand to prevent any accidental damage.
The Versace Medusa Cutlery will admire all the connoisseurs of Rosenthal's german quality and virtuous luxury taste of Versace, giving a unique accent to any table setting. It is perfect not only for home but will also be a great idea as a gift for any occasion.