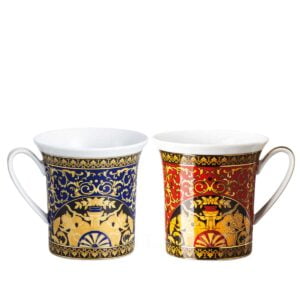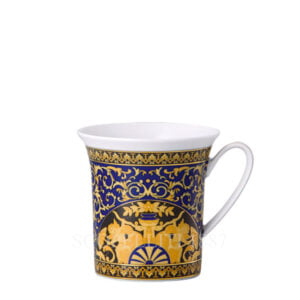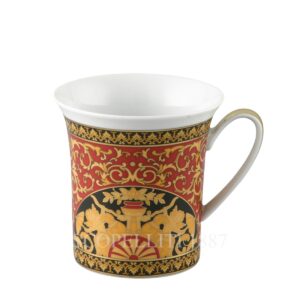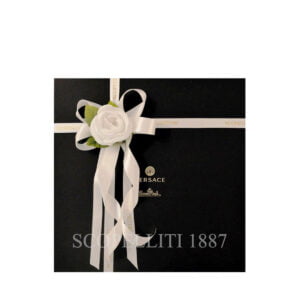 Versace 2 Mugs Medusa Red and Blue Gift Set
Versace 2 Mugs Medusa Gift Set is perfect for those who wish to bring home the magnificence of gold, classic red and blue combined to the sophistication of the Versace patterns. This gift set includes Medusa Mug and Medusa Blue Mug. Gift box included. Capacity: 35 cl each
Available on back-order
approx. 1-2 months delivery time. If you need same day shipping, please check here.

Discover our current promotions - Ask Danka

+39 391.345.6441
Versace is an icon for extraordinary craftsmanship and exquisite details, while Rosenthal is widely known for a modern design and excellence in the field of tableware. This opulent porcelain gift set of 2 mugs features a gold painted baroque motifs, a signature pattern for the Italian label.
Dishwasher safe – With this decor the colors are melted into the glaze at 1000 degrees C. Here the glaze softens and the decor sinks into it, thus making color and luminosity indestructible. It is scratch- and wear-resistant. However, gold decors are not totally scratch resistant by virtue of their natural material properties. This decor was tested by the Rosenthal Institute for Material Technology (IWT). It is dishwasher safe.