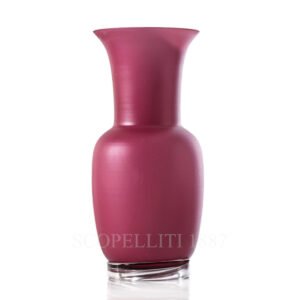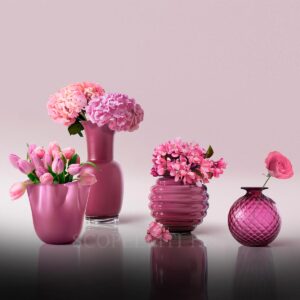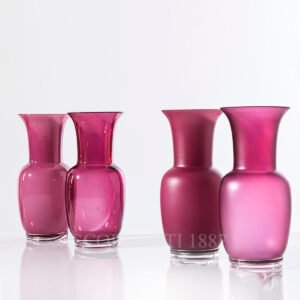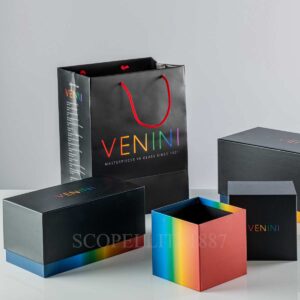 NEW Venini Opalino Vase Magenta Sandblasted 706.24 Large
Enjoy 15 % OFF on all VENINI vases!
Venini Opalino Magenta Pink Matte Vase Large 706.24 in mouth-blown Murano glass is an absolute Venini Novelty of 2023.
This handmade blown glass vase Opalino is created in a brand new Magenta Pink colour. Gift box included.
Size: Ø 20 cm, H 42 cm (7,87″D – 16,53″H)
Weight: 3,0 kg
New Collection 2023.
Designed by Paolo Venini in 1932. Signed at base. Murano glass. Wipe clean with soft dry cloth. Made in Italy.
Available on back-order
Shipping time: up to 20 days
view all "same day shipping" products
Venini 2023's new Magenta color will only be produced until April 2023
The opaque white glass known as lattimo was invented in Murano some time around the middle of the 15th century in an attempt to imitate porcelain, which was then beginning to enter Europe in significant quantities. Opaline glass had its golden age in the 1930s, and gives its name to the Opalino collection created by Venini in 1930-35. It's made by encasing lattimo glass in one or more thin layers of transparent or coloured glass to obtain an intensely vivid and colourful effect.