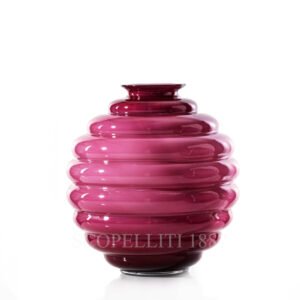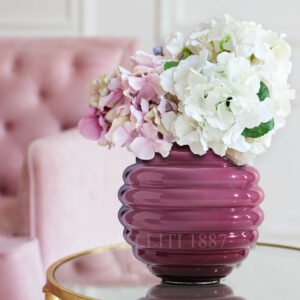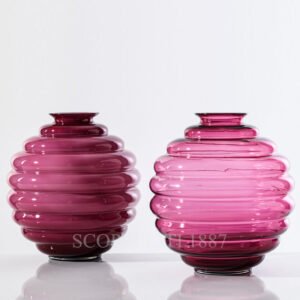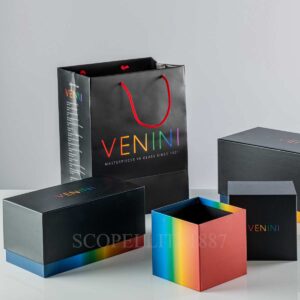 Venini Deco Vase Medium Magenta Glossy 707.07 NEW
Enjoy 15 % OFF on all VENINI vases!
NEW Venini Deco Vase Magenta Glossy 707.07 Medium in mouth-blown Murano glass is an absolute Venini Novelty of 2023.
This handmade blown glass vase Dèco in new dimension reminds with its ispirational geometric form the Art Deco style created in glass. Gift box included.
Size: Ø 23 cm, h 24,5 cm (11,024″D, 9,64″H)
Weight: 2,15 kg
New Collection 2023.
Designed by Napoleone Martinuzzi in 1930. Signed at base. Murano glass. Wipe clean with soft dry cloth. Made in Italy.
Available on back-order
Shipping time: up to 20 days
view all "same day shipping" products
The technical part of Opalino from the manufacture of milk glass, an opaque white glass, invented in Murano in the mid-fifteenth century to imitate the first porcelain all the rage in Europe. It is obtained by superimposing "encasing" the milk glass with a glass or more thin transparent and d glass, getting beautiful objects with intense colors and bright. To embellish glass with soft colors are included on the entire surface of leaves of gold and silver objects getting gorgeous "Golden Armed."