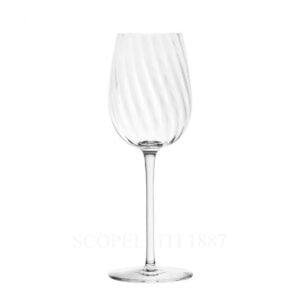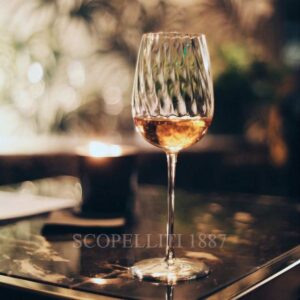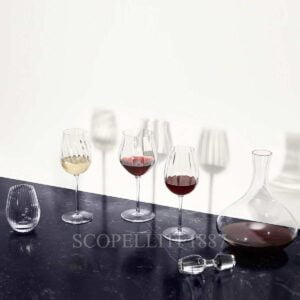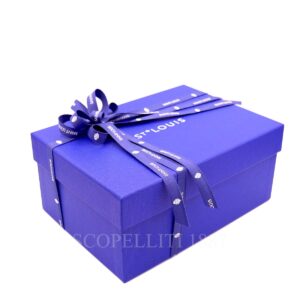 Saint Louis Twist 1586 Champagne Glass
151,00€
Use the coupon code: CRYSTALGIFT
Saint Louis Twist 1586 Champagne Glass. Each glass from the "Twist" series has a different wave design, individually conceived to highlight the liquid content at its best.
Diameter: H23.6 cm, ø 8.2 cm, 34 cl
Available on back-order
approx. 2-4 months delivery time. If you need same day shipping, please check here.

Discover our current promotions - Ask Danka

+39 391.345.6441
Like all quality wines, good champagnes need oxygen to release their aromas. To make the most of a champagne glass, fill it barely to a quarter. The idea is to stop where the disk is widest. The Saint-Louis champagne glass adds a horizontal dimension to the naturally vertical nature – the bubble trail – of champagne.
Twist 1586, is an audacious collection of tasting glasses pairing esthetics with technical expertise. Forgotten is the intimidating etiquette of the traditional dégustation: Twist 1586 proposes, without concern for color or origin, a choice as natural as it is universal: a glass for the young wine, a glass for the mature wine, a glass for champagne. For them, Saint-Louis has reinvented the iconic Venetian stripe, the parison reveals all the nuances of wine through a subtle play of light. Its lines of varying density, depending on the model, succeed the regular bands of yesteryear. Each with its own rhythm. Handmade in France.