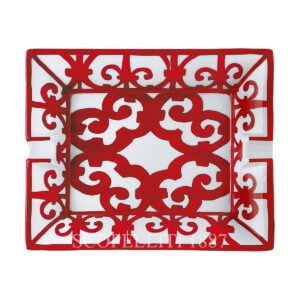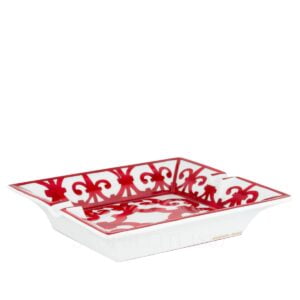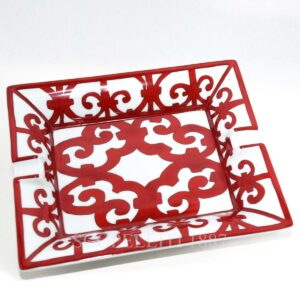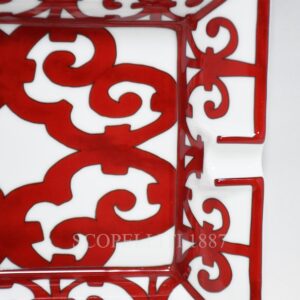 Hermes Ashtray Balcon du Guadalquivir
Hermes Balcon du Guadalquivir Ashtray
Dimensions: L 19.5 cm x W 16 cm (7.68″ L x 6.3″ W)
Available on back-order
Shipping time: approx. 2-12 months
view all "same day shipping" products
555,00€
Looking over the line's variety of designs evokes the elegant jumble of wrought iron one might see looking down a crowded row of houses in sun-drenched Spain. Each of the variations is refined and assertive, having its own personality and function, but all work together in total harmony.
The geometry of the ironwork motif gives this setting visual strength, while flowering curves impart a timeless allure.
Limoges porcelain. Dishwasher safe.