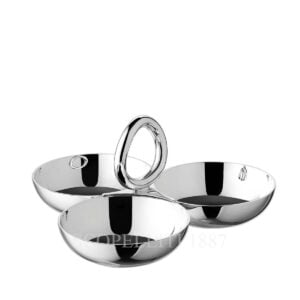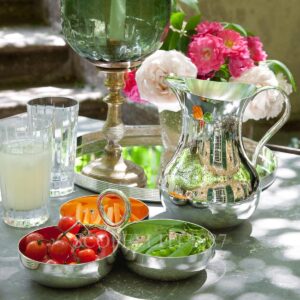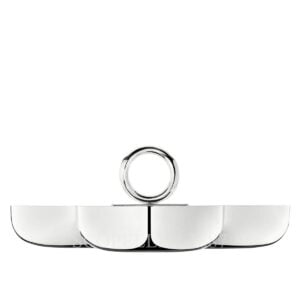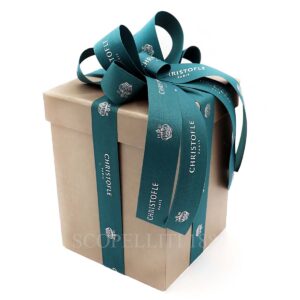 Christofle Vertigo Three part server small
450,00€
Use the coupon code: CHRISTGIFT to get 20 % OFF
Christofle Vertigo silver plated small Snack Tray/Server with Three Bowls. Gift box included.
Large ø: 8cm
The large three-bowl silver plated Vertigo server with a center handle is perfect for serving snacks like nuts, olives or candy or could be used as a trinket catchall. Also comes in a smaller size. Vertigo's bold motif — a subtly asymmetrical, thick ring often placed playfully askew — can be found on every piece in the collection designed by Andrée Putman.
Available on back-order
approx. 1-4 months delivery time. If you need same day shipping, please check here.
The simple but ingenious Christofle Vertigo Collection featuring a gently curved ring with slightly asymmetrical lines is the hallmark of Christofle's refined collection. These simple yet classic, silverplated table accessories and elegantly practical objects were designed for Christofle by the famous French designer Andrée Putman, who was appointed by "Vogue" as the "aesthetic conscience of modernity".