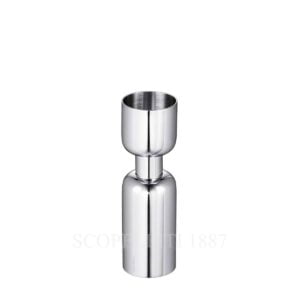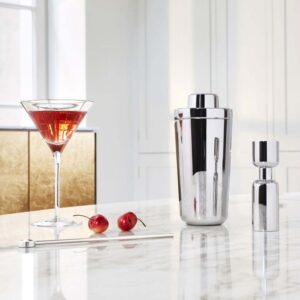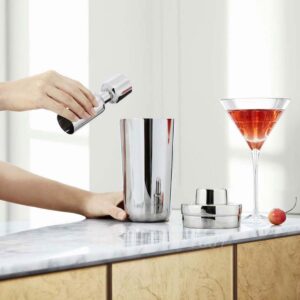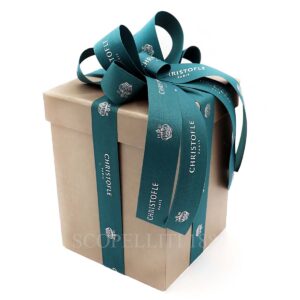 Christofle Jigger Oh De Christofle Stainless Steel
70,00€
Use the coupon code: CHRISTGIFT to get 20 % OFF
Christofle Stainless Steel Jigger Oh de Christofle Collection with its contemporary style is perfect for your wine tasting occasions. Gift box included.
Size: H 12,1 cm, Ø 3,6 cm, capacite : 2/4 cl
Available on back-order
approx. 1-4 months delivery time. If you need same day shipping, please check here.
This dual batcher allows to precisely measure the quantity of liquid for a quality dosage necessary for the preparation of your cocktails and other drinks. The thinnest part at the intersection of the jigger is a point of grip allowing a better grip for a design that is both aesthetic and ergonomic. Inspired by the nautical world, the Christofle OH steel pieces with their clean, contemporary lines make up the Christofle Outdoor collection.​ Combining functionality and aesthetics, its rings are inspired by the eyelets found on the most prestigious sailing boats.​ The soft, round shapes of the products are decorated with a decorative detail that makes them easier to hold.​ With the extension of OH by Christofle, this collection will accompany you throughout your evening of sharing: from the preparation of your cocktails to the presentation of your most beautiful bottles.