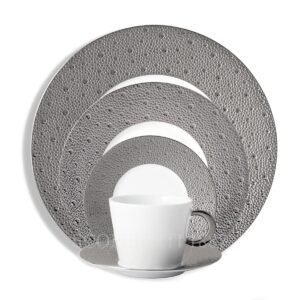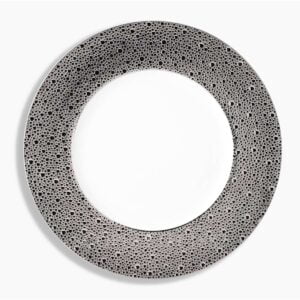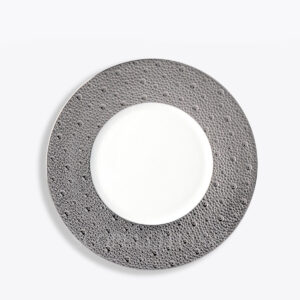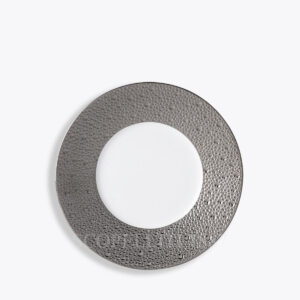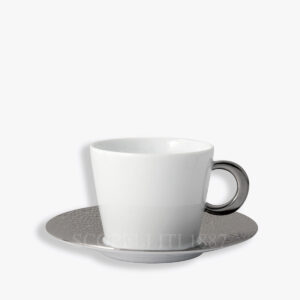 Bernardaud Ecume Platinum 5 piece place seting
Subtle effects within the material, masterful glazing work, the hollow engraving of Ecume makes for a contemporary and poetic collection that produces a highly elegant and modern table setting.
Bernardaud Ecume Platinum 5 piece place seting contains 1 of each:
Dinner plate 26 cm
Salad plate 21 cm
Bread and butter plate 16 cm
Teacup and saucer 17 cl
The Bernardaud Ecume Platinum table service has a finely filigreed structure, which brings to mind the waves of the sea.
A precious platinum finish on the wide edge of the plates and on the external surfaces of the bowls, tea/coffee pots, sugar bowl and milk jug makes these exclusive tableware particularly eye-catching.
Despite the sophistication of platinum, Bernardaud Ecume Platinum tableware can be washed in the dishwasher because the fine Limoges porcelain is bisque-fired at over 1,400 degrees Celsius. The porcelain from the Ecume Platinum range goes very well with the Ecume White tableware.