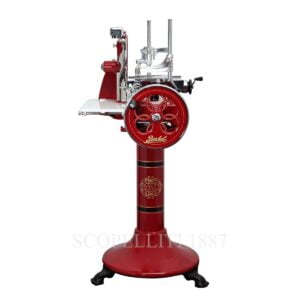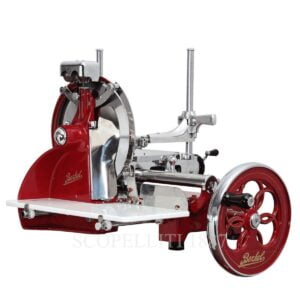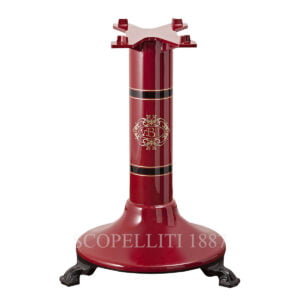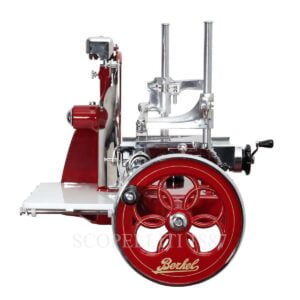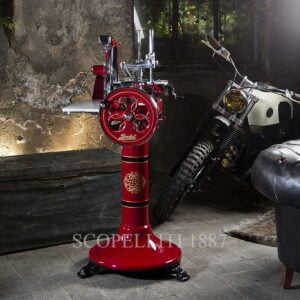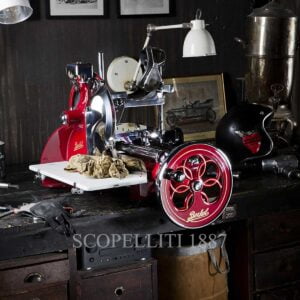 Berkel P15 Meat Slicer Red with Stand
€ 9.248,00
Berkel Volano P15  Red  flywheel cured meat slicer with stand is a reproduction of the Berkel historic P model of the '40s. This ideal machine with its traditional cut and elegance will be perfect for home use.
FREE WORLDWIDE DELIVERY
Available on back-order
approx. 1 - 4 weeks delivery time

Discover our current promotions - Ask Danka

+39 391.345.6441
Berkel Flywheel P15 Red
Berkel P15 is the artisanal high-end flywheel meat slicer with a vintage design. Its small dimensions make it perfect for home use. It exploits today's technology and best materials.
Attention to detail, elegant design, and high-quality manufacturing ensure slicing excellence. The perfection of its chrome finishes and paints the harmony of its shapes and decors make it the perfect furnish for collectors.
P15 has a blade with a 285 mm diameter. It's also available in black colour. Its accessories include a small pedestal, which enhances its shape, making it a true piece of vintage design.
Technical Data
Height  570 mm

Lenght  720 mm

Width 600 mm

Weight 60 kg

Blade Diameter 285 mm

Cut Capacity Circle 180 mm

Cut Capacity Rectangular 210 x 180 mm

Max Thickness 0 – 3 mm
Stand measures:
Height 790 mm
Lenght 585 mm
Width 55 mm
Weight 62.5 kg