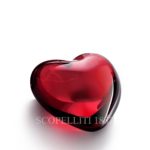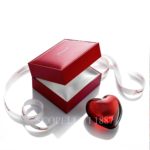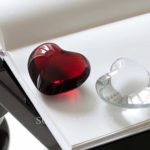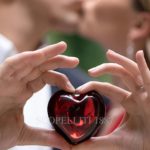 Baccarat Red Cupid Heart
$ 274,33
Baccarat Red Cupid Heart. Gift box included.
Available on backorder
approx. 1 - 3 weeks delivery time

Discover our current promotions - Ask Danka

+39 391.345.6441
The store is currently closed, Danka will answer your queries within the next 12 hours.
Whatever the occasion—be it Valentine's Day, a special anniversary, a memorable occasion, or an impromptu thoughtful gesture, it is the perfect gift to symbolize your affection for your beloved. The Baccarat heart is crafted from the finest crystal, its contours perfectly formed to refract the light. The depth to the shape echoes the depth of the love it symbolically represents. It is available in beautifully translucent Clear crystal, and passionate fiery red crystal.
Height 1.7 in