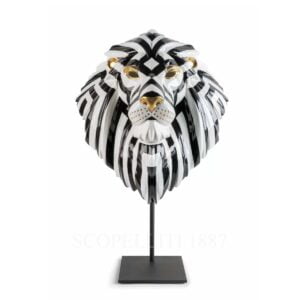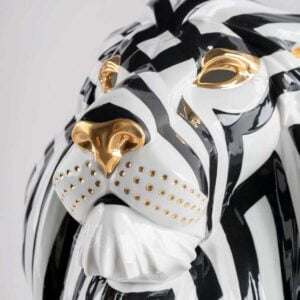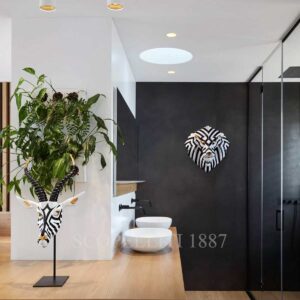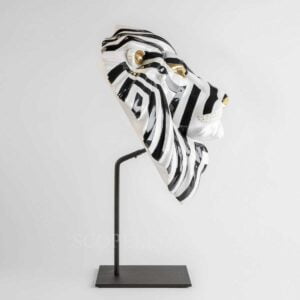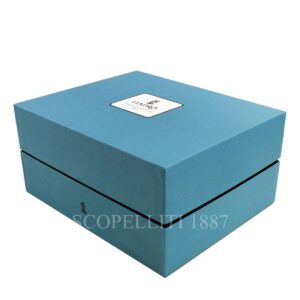 Lladró Lion Mask Fierce Portraits NEW
Use the coupon code: EMOTIONS to get 

20 % OFF
Lladró Lion Mask Fierce Portraits NEW in gloss porcelain, decorated in white, black & golden luster. Gift box included.
Designer: José Luis Santes
Size: Height 60 cm, Width 38 cm, Length 30 cm
Porcelain creation inspired by traditional African masks with a contemporary design and great decorative power. A collection that brings together different animals.
Available on back-order
Shipping time: approx. 1-2 weeks
view all "same day shipping" products
2.700,00€
Lion Mask now joins the Fierce Portraits collection, a series of creations that translate the traditional art of African tribal masks to the world of porcelain. The results are decorative designs that play with an elegant combination of white, black and gold, applied on masterfully sculpted faces. Like the rest of the pieces in this series, Lion Mask has a hook for hanging on the wall as well as a tabletop support.